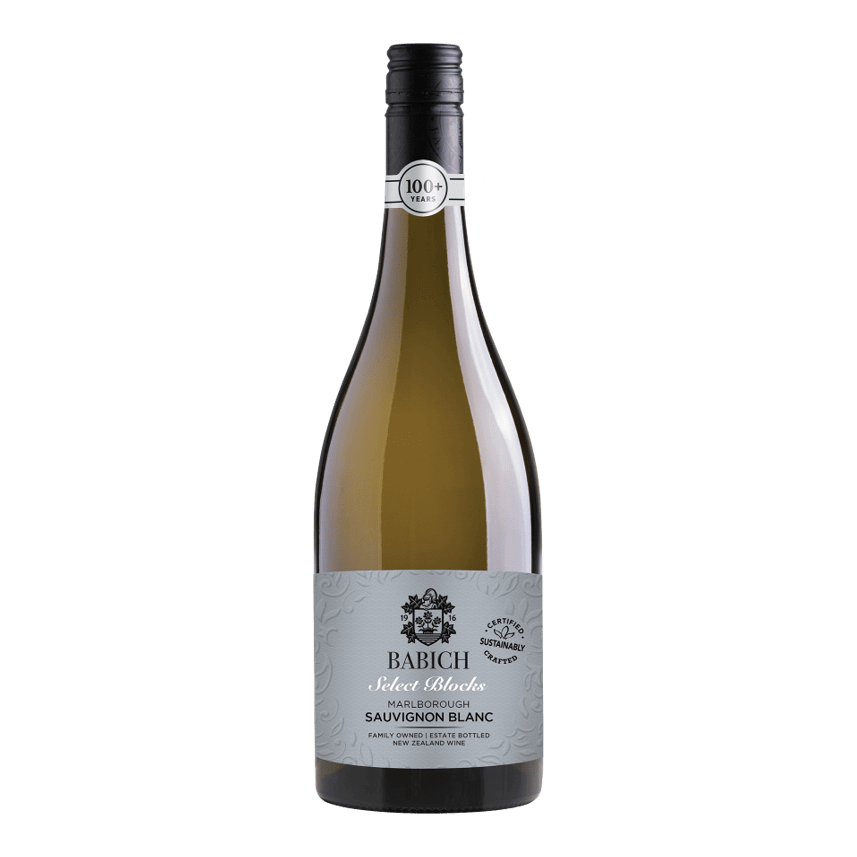 Floral aromas and white spices with apples, gooseberries and lemongrass in this Sauvignon Blanc from Marlborough valley in New Zealand. Sweet, clean and well fruited entry with apples and rock melon taking the lead. A touch of snow pea and garden herbs on the mid-palate with lingering notes of nectarine and lime. Good breadth and persistence.
Babich Marlborough Sauvignon Blanc Select Blocks 2020 ticks all the boxes that make it a great white wine.
The oldest winery in New Zealand, established in 1916 by Josip Babich from Croatia, who migrated to the country in 1910. This winery practises sustainable viticulture and aims at getting its vineyards certified organic. They have successfully obtained Organic Certification for the Headwaters Vineyards.
The Babich Marlborough Sauvignon Blanc Select Blocks destined to impress, and priced at only $48, for a limited time.

Inventory Last Updated: Nov 29, 2023