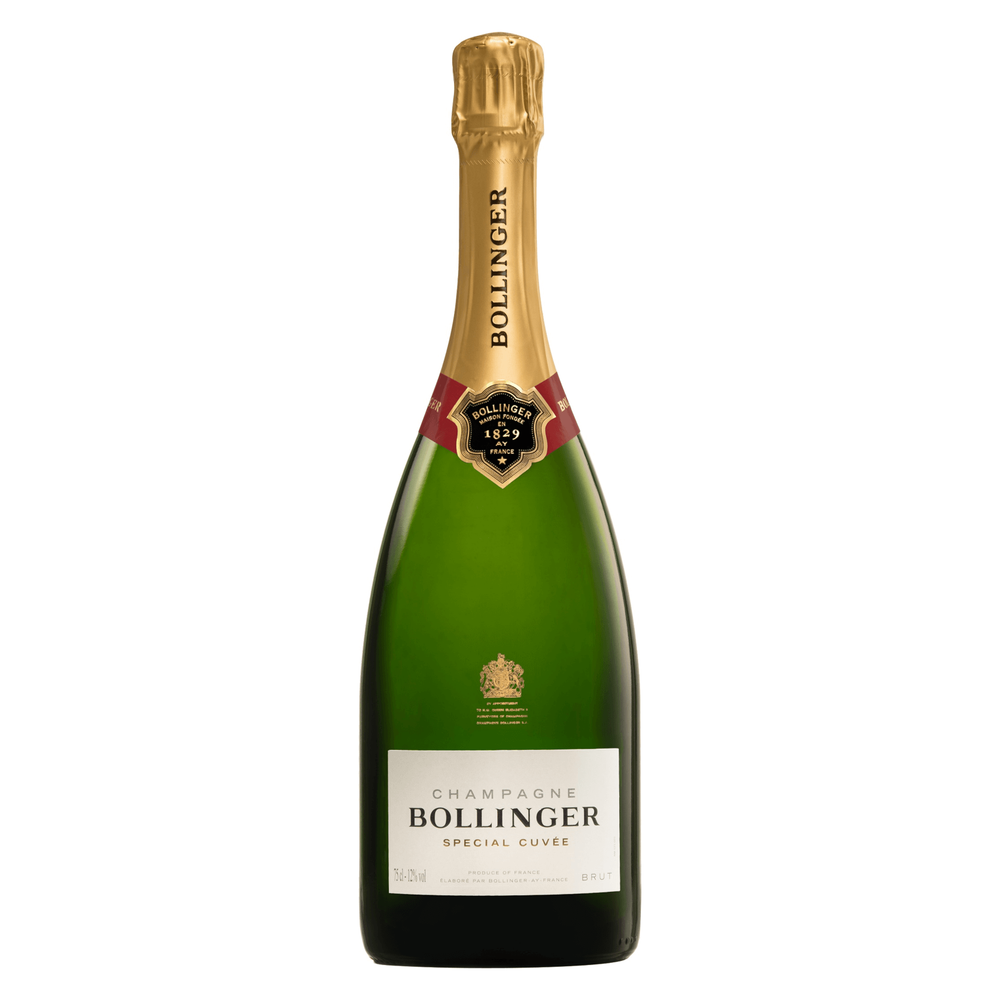 Bollinger Special Cuvee Brut NV is an exquisite blend of Chardonnay, Pinot Noir and Pinot Meunier.
Its golden hue, a sign of its dark grape varieties, is complemented by very fine bubbles and an aromatic complexity of ripe fruit and spicy aromas, complemented by roasted apples, compote & peaches. The drink offers the perfect combination of robustness, length and vivacity, boasting bubbles as velvety as its pear, brioche & spicy aromas, and hints of fresh walnut.
A long-standing symbol of excellence, Bollinger has been generating complex Champagne since 1829 and have become beloved of many, particularly associated with James Bond.
The Bollinger vineyards benefit from stringent care, being the first Champagne house to earn the 'High Environmental Value' certification in 2012, and the Viticulture Durable en Champagne certificate in 2014.
Every product is unique, just like you. If you're looking for a product that fits the mold of your life, the Bollinger Special Cuvee Brut Champagne NV is for you.

Inventory Last Updated: Sep 27, 2023