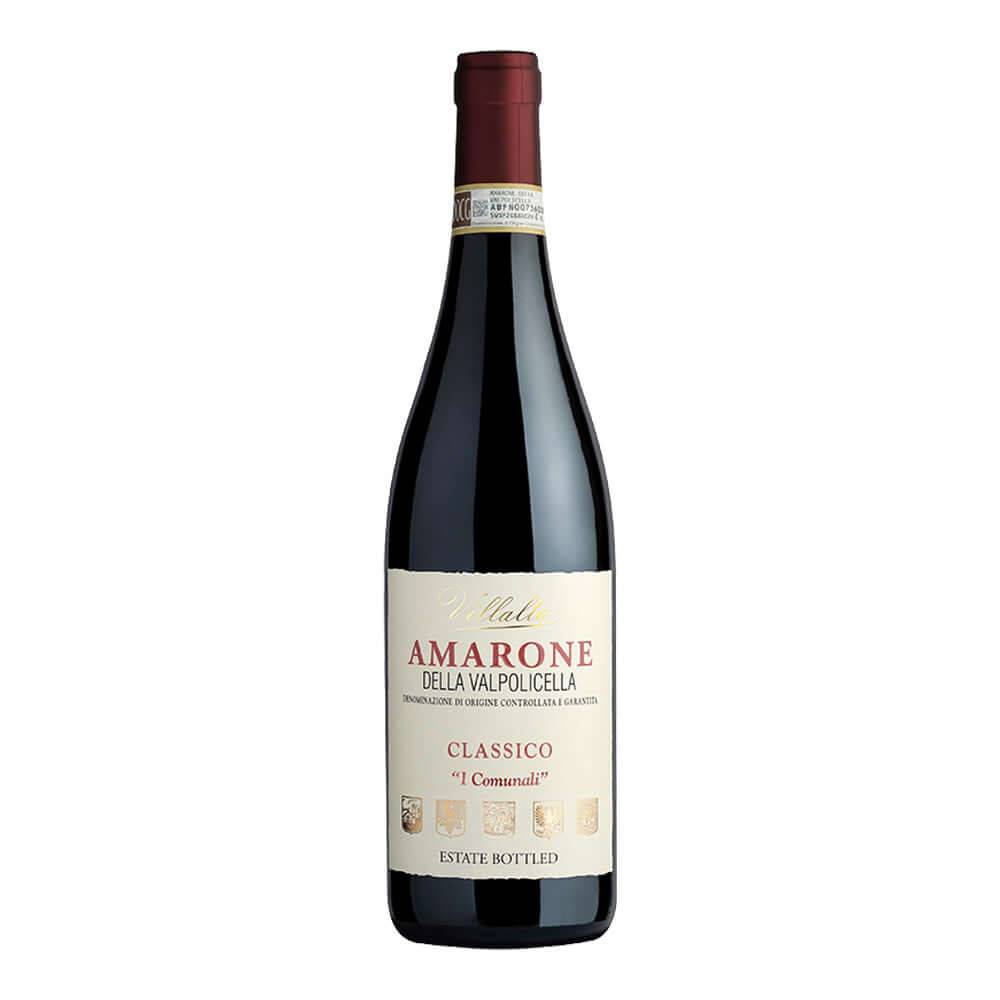 Villalta Amarone Della Valpolicella DOCG Classico is a dense, deeply ruby-colored wine with powerful aromas of dried plums & prunes, ripened blackcurrants and significant raisins notes on the nose. It offers an intense, totally full-bodied and richly fruit-driven feel on the palate, grippy and juicy tannins, brilliantly firm structure with gracefully persistent finishing.
Villalta is a great representation of the finest wine making traditions of the Verona area. People who enjoy Villalta's red wine can't help but feel romantic, reminiscing about Romeo's famous declaration to Juliet on the balcony of her home in Verona. Villata's wine is truly a declaration of passion, care and love for these grapes and land, tasted and felt in every glass. Like the winery's signature Amarone, made from a blend of Corvina, Rondinella and Molinara grapes from the classic area of Valpolicella. 

This exquisite single-vineyard Amarone is created by specialist Carlo Speri. The grapes are partially dried through a process called appassimento which concentrates the grape flavours. Maturation takes place for two years in old Slavonian oak barrels to soften and develop its wonderful complexity. The wine was minimally treated so may form a harmless sediment. Careful decanting will enhance enjoyment of the wine and avoid this sediment in the glass.
Pairs well with game meat, big juicy steak, roast meat, braised meat, strong cheese
Awards
James Suckling: 91 points
Wine Spectator: 90 points
Wine Enthusiast: 90 points
The Villalta Amarone Della Valpolicella DOCG Classico is evocative, to say the least, but that's why you're drawn to it in the first place.

Inventory Last Updated: Nov 29, 2023