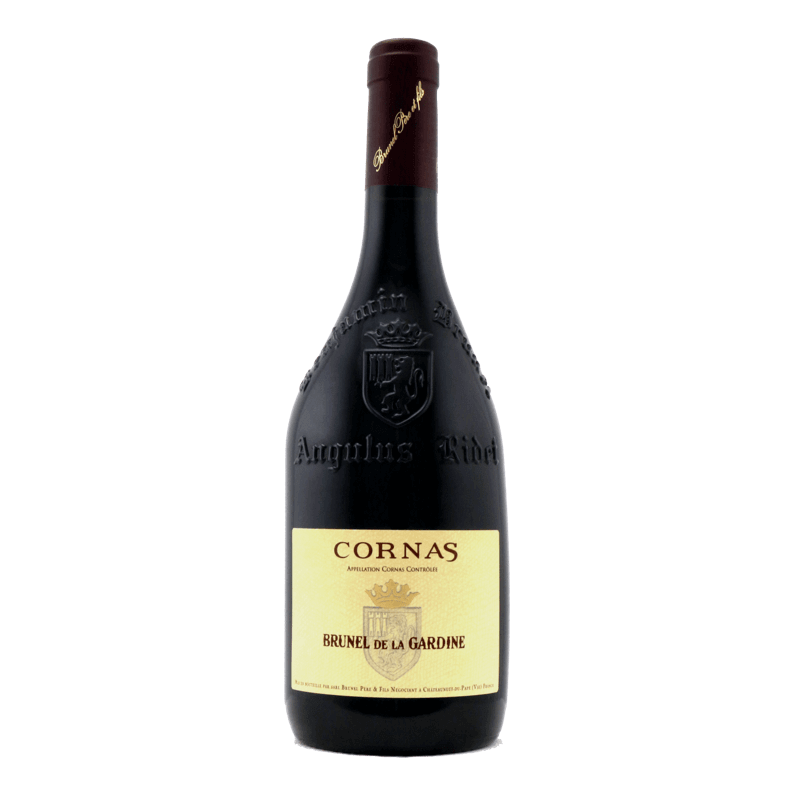 Brunel de la Gardine Cornas, Rhone, 2016 is a part of the Cornas family of French wines. The Cornas designation celebrates its 80 years as a Cru of the Northern Rhône Valley.
The name "Cornas'' means "scorched earth", an expression which reflects accurately the outstanding amount of sunshine due to the South-East orientation of the wine-growing region. This one is made of especially steep slopes supported by stone walls and stretches only upon 100 ha in the village of Cornas, in the heart of the department of Ardèche, right bank of the Rhône. It's for ages the main resource for this place and has kept it's good reputation since the Xth century. 
Once badly threatened by the Phylloxera crisis then by out of control urbanisation it resisted valiantly and is still able to offer us bottles of an outstanding quality.
Cornas wines exist only in red. They have an excellent ageing potential thanks to their great tannins.
The Brunel de la Gardine Cornas, Rhone is a sensational customer favorite, and we hope you like it just as much.

Inventory Last Updated: Nov 29, 2023