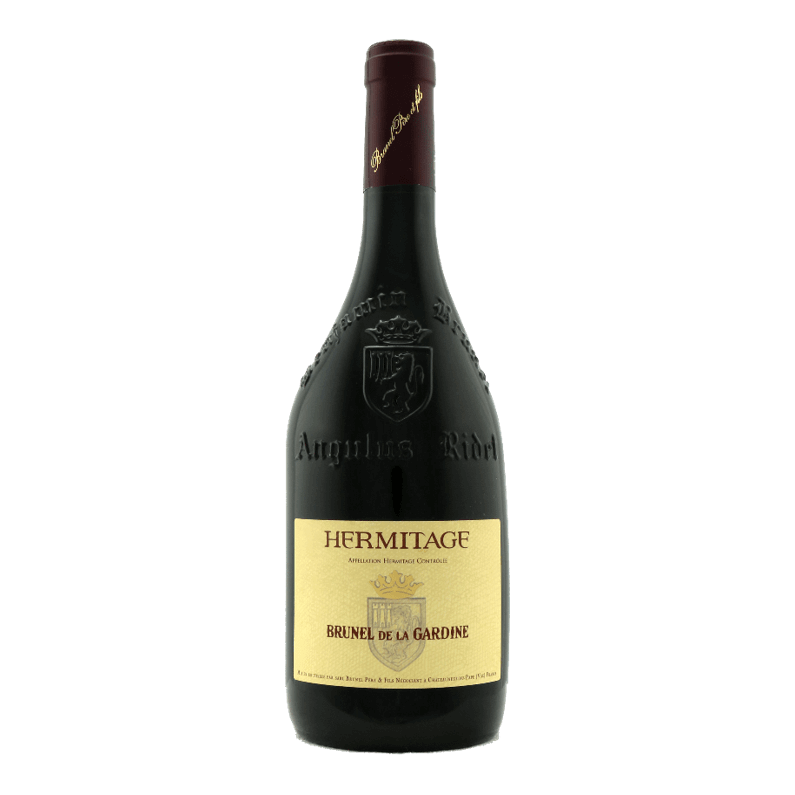 Brunel de la Gardine Hermitage Rhone, 2017 is from the famous Rhone valley in France. 
The name of the Hermitage vineyard was born from the story of the Chevalier de Stérimberg who in 1225, wounded following his battle against the Albigenses, retired to this steep hillside to build his hermitage (old spelling of the AOC) and cultivate vines. A few years later he built the famous Chapel dedicated to St. Christopher on the site of a Roman temple.
It is one of the most prestigious appellations in the Rhône Valley, its terroir is represented by very diverse soils, which correspond to the different localities such as Bessards, Méal, Greffieux, Dionnières, etc.. Blended wine: 90% Syrah, 10% Marsanne.

The Brunel de la Gardine Hermitage Rhone destined to impress, and priced at only $94, for a limited time.

Inventory Last Updated: Sep 27, 2023