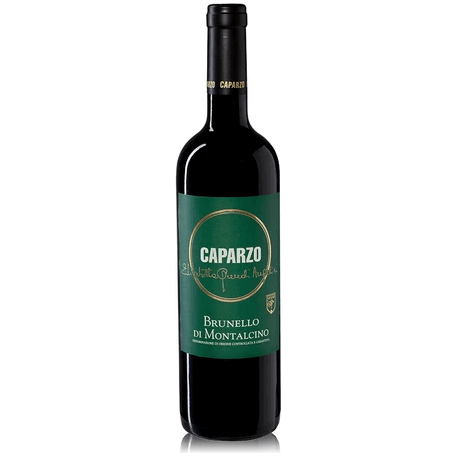 Caparzo produced its first vintage of Brunello di Montalcino in 1970, when the situation in Montalcino was very different than it is now. At the time there were only 13 wineries in Montalcino, and this makes Caparzo one of the historic Brunello producers.

The distinguishing characteristic of Caparzo Brunello di Montalcino is clearly the origin of its Sangiovese. Indeed, the estate is one of the few in Montalcino that has vineyards in the various geographic areas of the Appellation.
This is a complex wine that brings together all of the characteristics that make Brunello one of the the world's most sought after wines. Dry, warm, firm, harmonious, delicate and austere.
The Caparzo Brunello Di Montalcino, Tuscany destined to impress, and priced at only $52, for a limited time.

Inventory Last Updated: Sep 23, 2023