Casale Del Giglio Cesanese Lazio Rosso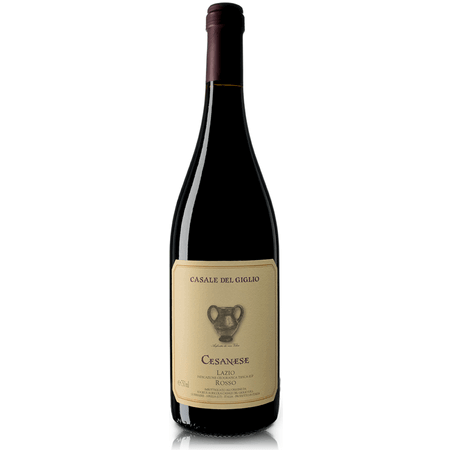 Casale Del Giglio Cesanese Lazio Rosso
Region : Middle Italy
Product Type :
Vintage
: 2019
Hurry! Only
0
units left in stock!
Casale Del Giglio Cesanese Lazio Rosso Is deep ruby red in colour. Intense aromas of marasca cherry, typical of late varieties, followed by spicy notes of white pepper, black pepper and violet. The mouthfeel is soft, with persistent tannins and pronounced acidity, essential criteria for long aging.

Cesanese is a low yield, late-ripening variety which lends itself to late harvesting. This variety hails from the Latium Province of Frosinone, once inhabited by the ancient Volsci tribe who conquered the town of Satricum in 488 BC.
The Casale Del Giglio Cesanese Lazio Rosso is far and away, one of our most popular items. People can't seem to get enough of it.

Inventory Last Updated: Sep 23, 2023