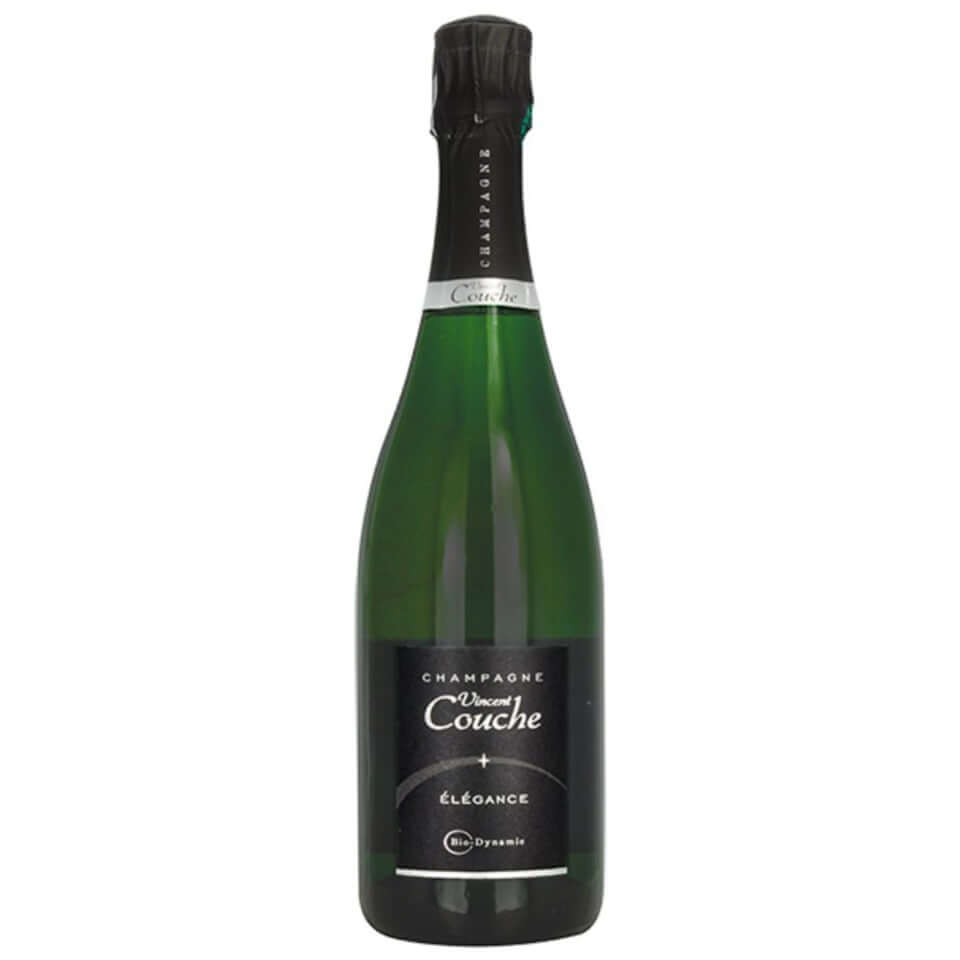 Champagne Vincent Couche Elégance Extra Brut (Sans Soufre) is cuvee elégance extra-brut, slightly oxidative, with yeasty, toasty notes as well as crushed red apples, gingerbread, spice, vanilla.
Vinous, with notes of blackcurrant and red fruits, along with yellow and white cooked fruits. Dry and vibrant finish.
Located in the heart of the Cote Des Bar , where Vincent Couche has 13 hectares of vines. In Montgueux, there are 3 hectares of Chardonnay planted on Chalky soils from the Cretaceous era with just 40 cm of soil above the chalk. In Buxeuil, Vincent has another 10 hectares primarily planted to Pinot Noir. The soil here consists of clay-limestone and clayey marls, depending on the parcel. The planting density is high with around 10,100 vines per hectare in order to increase competition between them. These vineyards are mainly south and west facing on steep hillsides with the Seine lying below. This area enjoys its own microclimate with high temperatures and relatively good humidity thanks to the presence of the river near the vines.
Vincent is obsessed with his vines and maintaining healthy soils in the vineyard, having practiced biodynamics since 1999. It took many years to nurture life back into his vineyards after years of farming for the big houses, but the Couche family has happily been farming chemical free for almost 20 years now, making incredible addition-free wines the entire time. This is Grower Champagne at its finest, with every step being done entirely by Vincent and his family.
Every product is unique, just like you. If you're looking for a product that fits the mold of your life, the Champagne Vincent Couche Elégance Extra Brut (Sans Soufre) is for you.

Inventory Last Updated: Nov 29, 2023