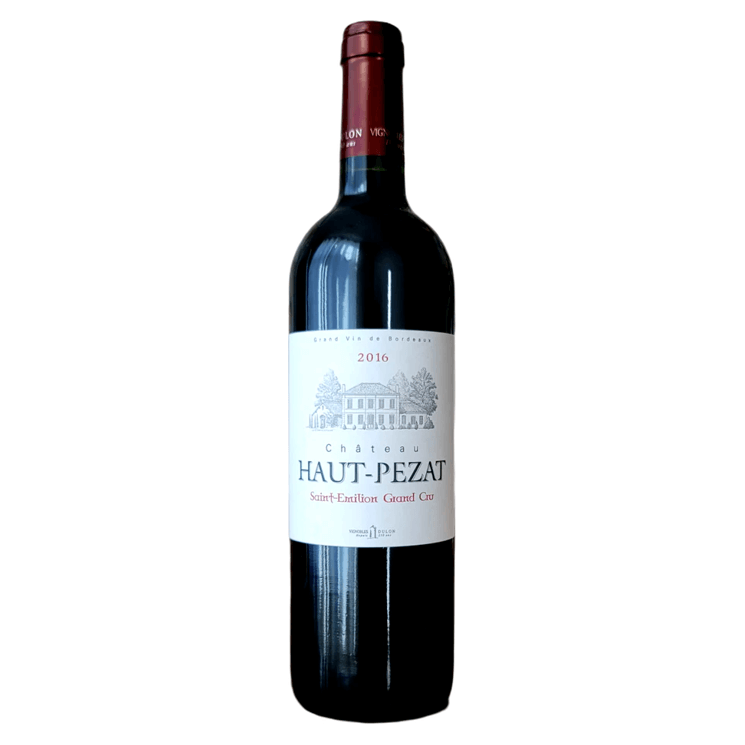 Critic's Rating:
Wine Enthusiast: 90/100
80% Merlot, 20% Cabernet Franc
Chateau Haut-Pezat Grand Cru gives the taste of ripe blackberries, plums, hint of toast and velvety tannins.
Saint-Emillion Bordeaux reds are some of our favorite red from the region, but when a Grand Cru comes around, the bottle is guaranteed to be finished before the night is over! This wine is deep and complex; rich, powerful and finely balanced with notes of black raspberry, currant and plum leading into a black cherry, pepper, and leaving with a soft velvety finish.
If you love Bordeaux reds, then this wine is for you!
Every product is unique, just like you. If you're looking for a product that fits the mold of your life, the Chateau Haut-Pezat Grand Cru is for you.

Inventory Last Updated: Sep 23, 2023