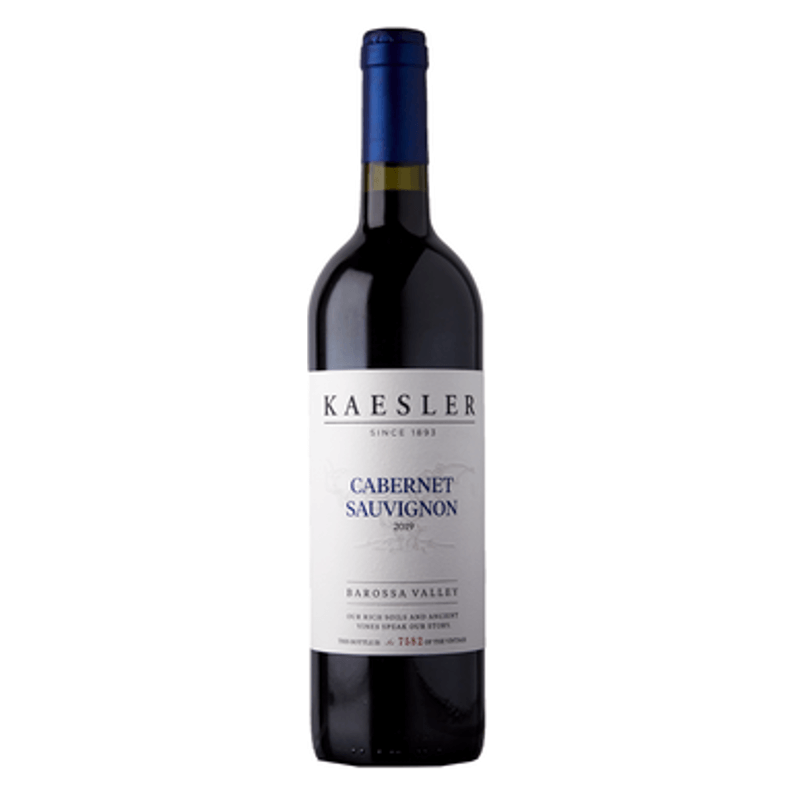 Kaesler Cabernet Sauvignon 2020 has a strong red colour: a primary core with garnet rim.
Its nose is very earthy Cabernet with tomato leaf, cedar spice and layered with red stone fruit, Satsuna plums and blueberry.
It has a soft elegant palate with hints of blueberry and capsicum. Very drinkable even in its youth, partly due to good balance of flavours between the fruit characters and savoury notes from the oak. Pleasantly puckering tannins with a smooth lingering finish.
The Kaesler family were pioneers who settled in the Barossa Valley in the 1840s. In 1891 they bought a parcel of land and in 1893 planted their first vines.
In 1999, winemaker Reid Bosward seized the opportunity to become the head of the new Kaesler family when he and his partners bought Kaesler, becoming the third owners of this property. At this time, the Kaesler vineyards consisted of over 70% red wine vines, all 40 years of age or more.
Today, a 5 star James Halliday rated winery, Reid and winemaker Stephen Dew, with their distinct style and modest winemaking techniques, consistently produce wines rated over 90 points by industry peers and publications.

Imagine if you could be satisfied and content with your purchase. That can very much be your reality with the Kaesler Cabernet Sauvignon 2020.

Inventory Last Updated: Sep 23, 2023