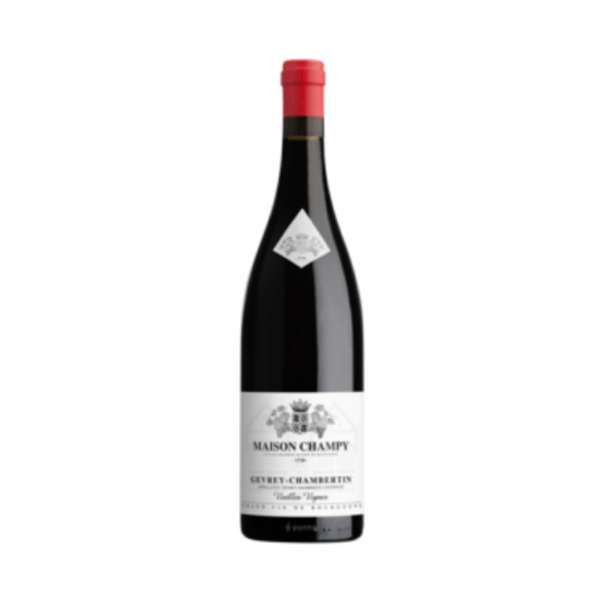 Maison Champy Gevrey Chambertin Vieilles Vignes Rouge is a wine with a beautiful, shiny, dark ruby color. Subtle nose with floral and fruity notes.
A palate of finesse and elegance with a lot of freshness and a good balance of notes of ripe fruit.
Good subtlety, with the most delicate reflections of the terroir. A balanced finish with good longevity.
The wine pairs well with meats, including barbecue and beef.
This wine is complex yet delicate, with a subtle blend of floral and fruity notes that makes it a pleasure to enjoy as a stand-alone drink or as an accompaniment to your favorite meals. Its smooth finish and good longevity make it an ideal choice for any special occasion.
The Maison Champy Gevrey Chambertin Vieilles Vignes Rouge is the yin, to your yang. You've found what you're looking for.

Inventory Last Updated: Sep 27, 2023