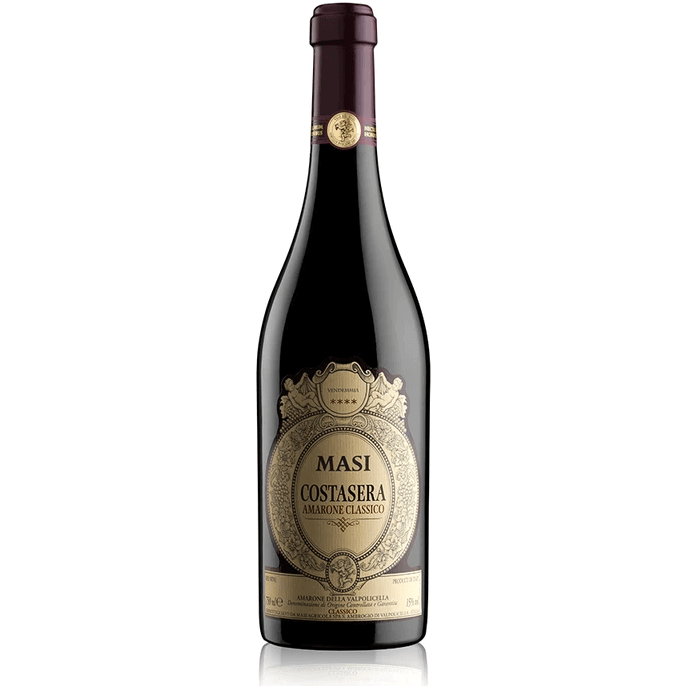 Masi Costasera Amarone Classico is proud, majestic, complex and exuberant: this is Masi's gentle giant. 
A benchmark for the Amarone category, which, together with Barolo and Brunello, makes up the aristocracy of the Italian wine world.
The product of Masi's unrivalled expertise in the appassimento technique, whereby traditional grapes for the Valpolicella Classica area - Corvina, Rondinella and Molinara - are laid out on bamboo racks to concentrate their aromas during the winter months. 

Masi Costasera Amarone Classico is a deep ruby-red wine. It has powerful, complex aromas of dried plums and balsamic (anise, fennel, mint) traces. Quite dry (not sweet) on the palate, soft and with bright acidity, the wine shows flavors of baked cherry, chocolate and cinnamon. Structured but noble, delicate tannins precede a long finish.
The Masi Costasera Amarone Classico is the product you didn't think you need, but once you have it, something you won't want to live without.

Inventory Last Updated: Sep 28, 2023