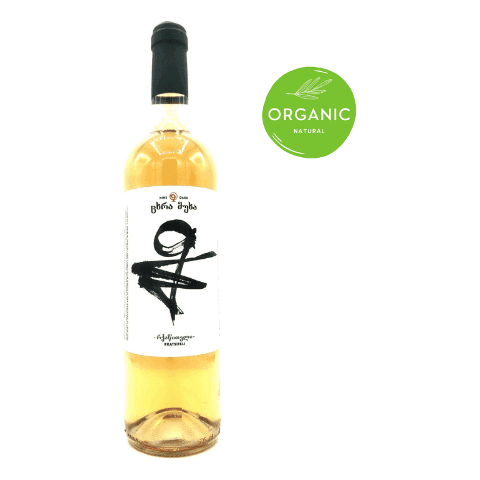 Nine Oaks, Rkatsiteli Kahketi 2020, Georgia ORGANIC is named after nine majestic oak trees standing tall on their family-owned estate in town of Eniseli,
Nine Oaks uses only organically grown estate fruit to craft natural wines
made from spontaneous fermenting native yeast, without the use of chemicals or added sulfites.
A deep amber color with full-body, the wine expresses notes of pear skin and dried apricot, with savory layers of black tea, beer hops and peat. The tannins are noticeable and structured, and the fruit flavors will continue to evolve beautifully for hours after being opened.

Amber wine (the preferred term used in Georgia, over the more commonly-used term 'orange wine') gets its brilliant colour from the skins and stems of white grape varieties that are left in contact with the grapes inside the qvevri from several days to several months.
The Nine Oaks, Rkatsiteli Kahketi 2020, Georgia ORGANIC is evocative, to say the least, but that's why you're drawn to it in the first place.

Inventory Last Updated: Sep 23, 2023