Sachi Soy Wine, 500 ML, Singapore VEGAN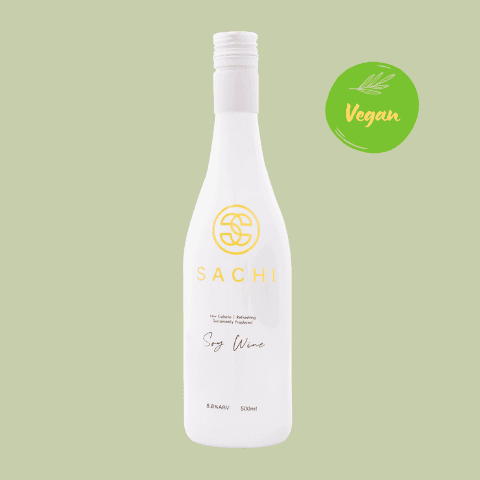 Sachi Soy Wine, 500 ML, Singapore VEGAN
Region : Singapore
Product Type : Soy wine
Hurry! Only
0
units left in stock!
Made-in-Singapore Sachi Soy Wine is the world's first soy-based alcoholic beverage, making waves in the new generation of drinks. 
Sachi has been developed in line with the global trend towards healthier lifestyles and more conscious drinking. Made from non-GMO soybeans, Sachi is a low calorie drink, containing only 70 calories per glass, yet is high in antioxidants. Available in 500 ml bottles.
This vegan friendly and refreshing drink is lusciously sweet and full of concentrated flavour balanced by vibrant acidity, characterised by flavours of honey and apples. These notes are naturally achieved, free from additives and preservative. Drink must be chilled at 4 °C for the optimal experience. Best consumed by date indicated on label.

Sustainably made in Singapore.
The Sachi Soy Wine, 500 ML, Singapore VEGAN is a sensational customer favorite, and we hope you like it just as much.

Inventory Last Updated: Nov 29, 2023