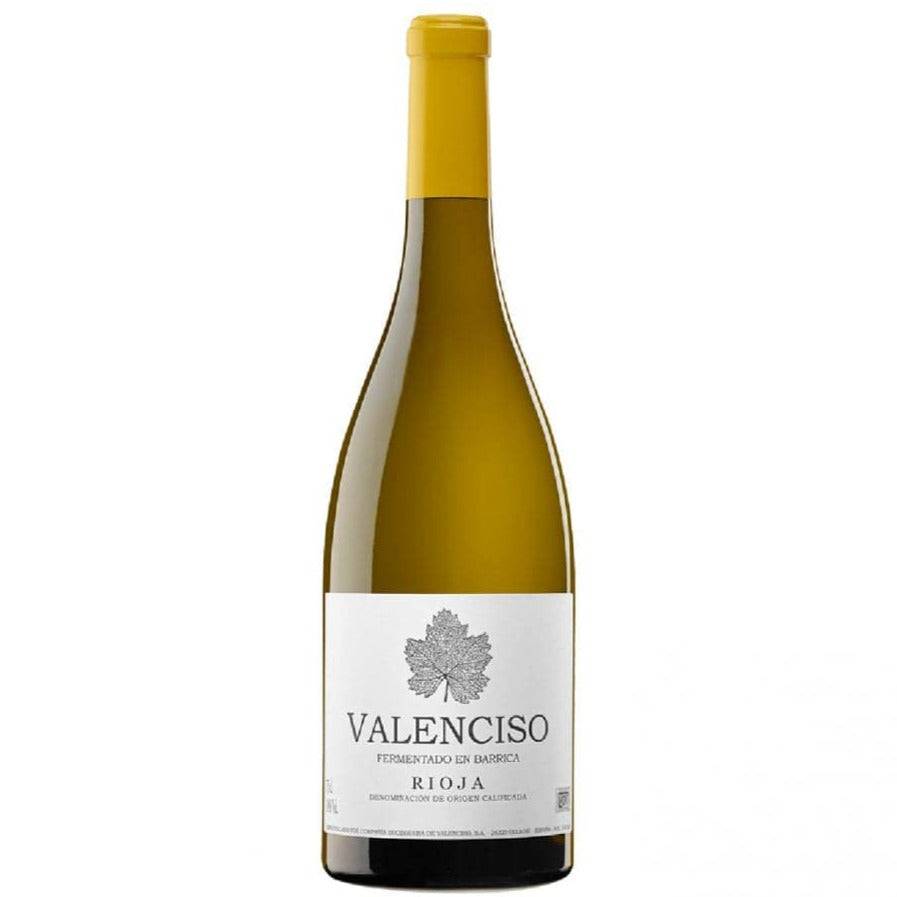 Average Critic's Rating: 90 (source: Wine Searcher)

Valenciso Rioja Blanco 2020 is ripe peach, pear and apricots with oaky, buttery (light) and Carmel, finished with some mineral and sea salt.

Valenciso got its name from its two founders, husband and wife, Luis Valentin and Carmen Enciso.  Experienced in both old and new world style Rioja, they have quickly positioned Valenciso as one of Spain's top wineries, which is the most modern of the traditional producers, or the most traditional of the modern producers.
Valensico has 28 years of wine background in La Rioja. VALENCISO distinguishes by following the Sustainable Viticulture practices, for using exclusively concrete vats, to facilitate the longevity of the wine, and for aging the wine in French Oak only.

Imagine if you could be satisfied and content with your purchase. That can very much be your reality with the Valenciso Rioja Blanco 2020.

Inventory Last Updated: Sep 27, 2023