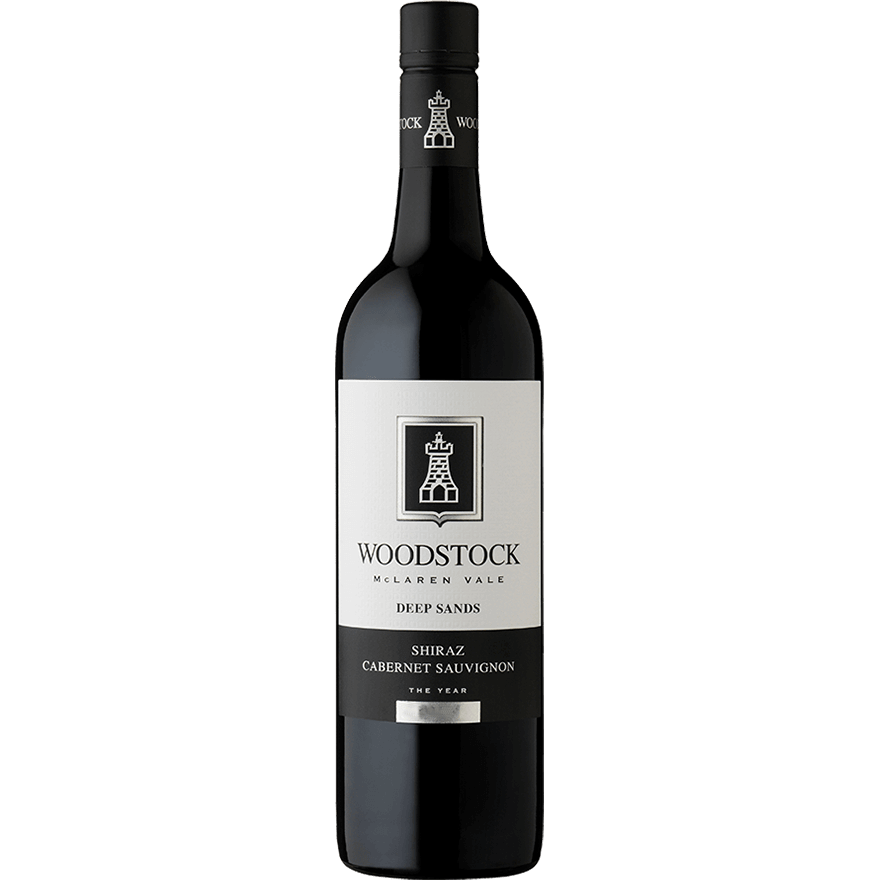 Woodstock Deep Sands Shiraz 2017 has a midnight black core with a deep dark red black tinged hue. Pronounced liquorice and dark chocolate aromas ooze out of the glass followed by ripe blackberry, dark plum, vanillin characters and spice.
Possessing plenty of body weight, this rich opulently textured Shiraz delivers tremendous value. Dominating the front half of the palate are plush liquorice and ripe blackberry fruits which saturate the mouth. Juicy dark plum, chocolatey vanillin characters and spice then move in. Seamlessly integrated, silky smooth tannins. Finishes sleek and powerful with a long showy aftertaste.
Founded by Doug and Mary Collett in 1973, the Woodstock winery produces top wines. He was crowned "The Bushing King" of McLaren Vale in 1986 for producing the best wine in the region that year. Some of the Shiraz vineyards are more than 110 years old while the Grenache vineyards are more than 90 years old and counting. The winery practises sustainable viticulture.

Every product is unique, just like you. If you're looking for a product that fits the mold of your life, the Woodstock Deep Sands Shiraz is for you.

Inventory Last Updated: Nov 29, 2023