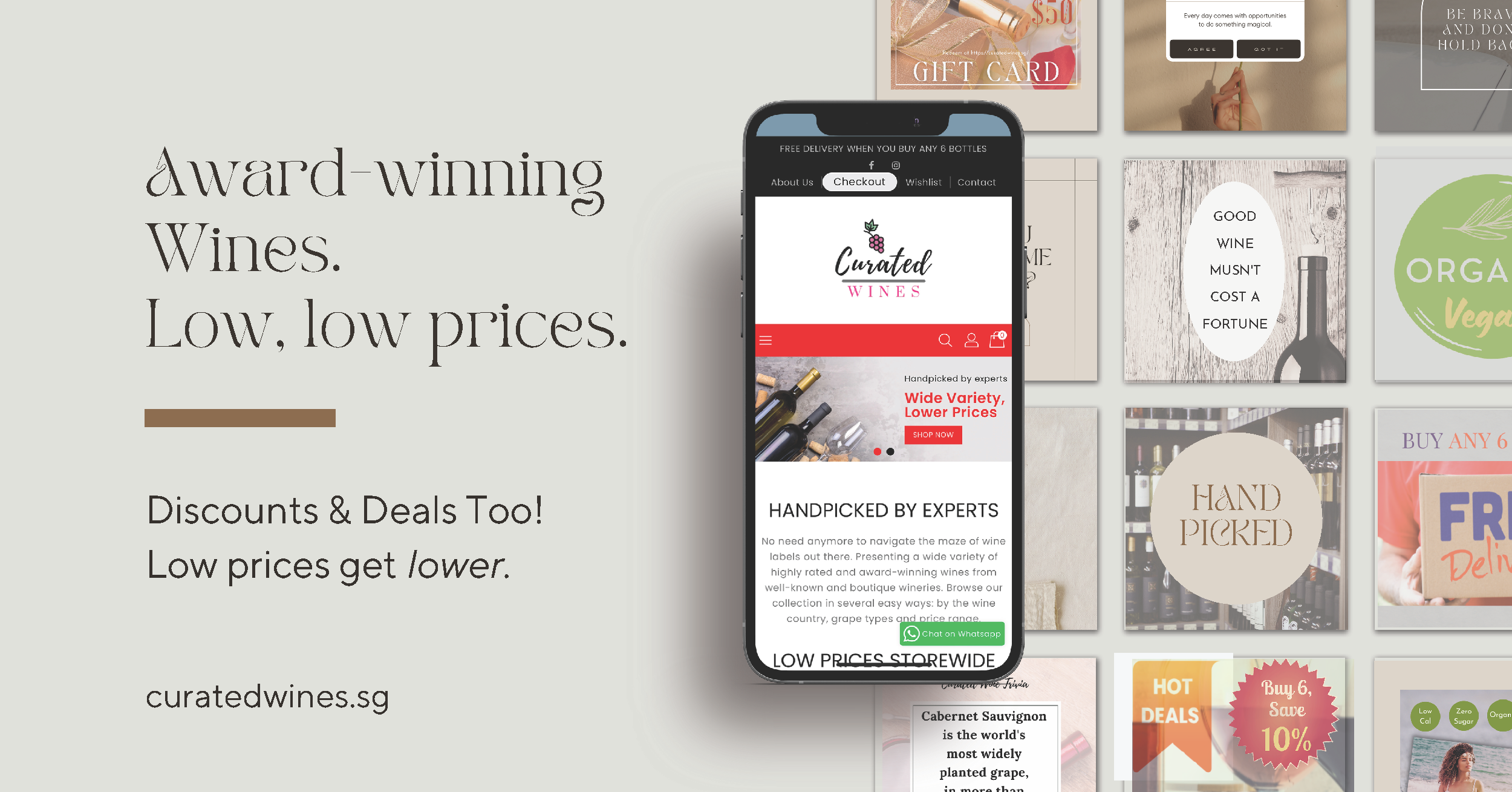 Who says great wines have to cost a fortune? That only wine snobs can drink good wine.

Myths such as these have long been floating in our Little Red Dot! Restaurants serve wines at exorbitant prices and even retail prices are marked up high to justify these myths.


For too long, wine lovers in Singapore have had to pay high prices for good wines. While the import duty on wines has always been rather high, the hefty trade margins take up the price even higher, outside the reach of many people who love their wines.
That's where online store CURATED WINES has been making a difference. By offering handpicked wines at best prices. Don't believe us? Compare with other stores and know for yourself.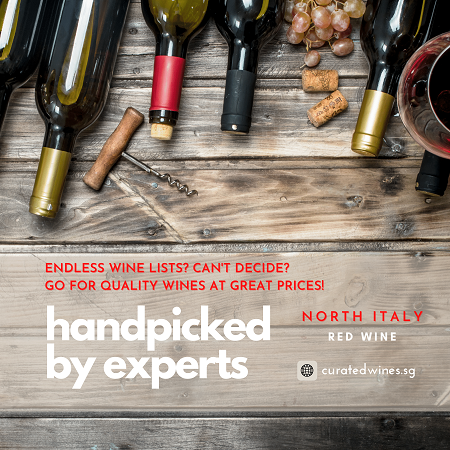 Handpicked Wines, Best Prices
Our experts handpick award-winning wines from independent and boutique wineries in major wine-producing countries and present them in our online store across different price bands.


What's more, we offer these at the best price in Singapore. Go ahead, compare our prices and see for yourself the great value our store offers.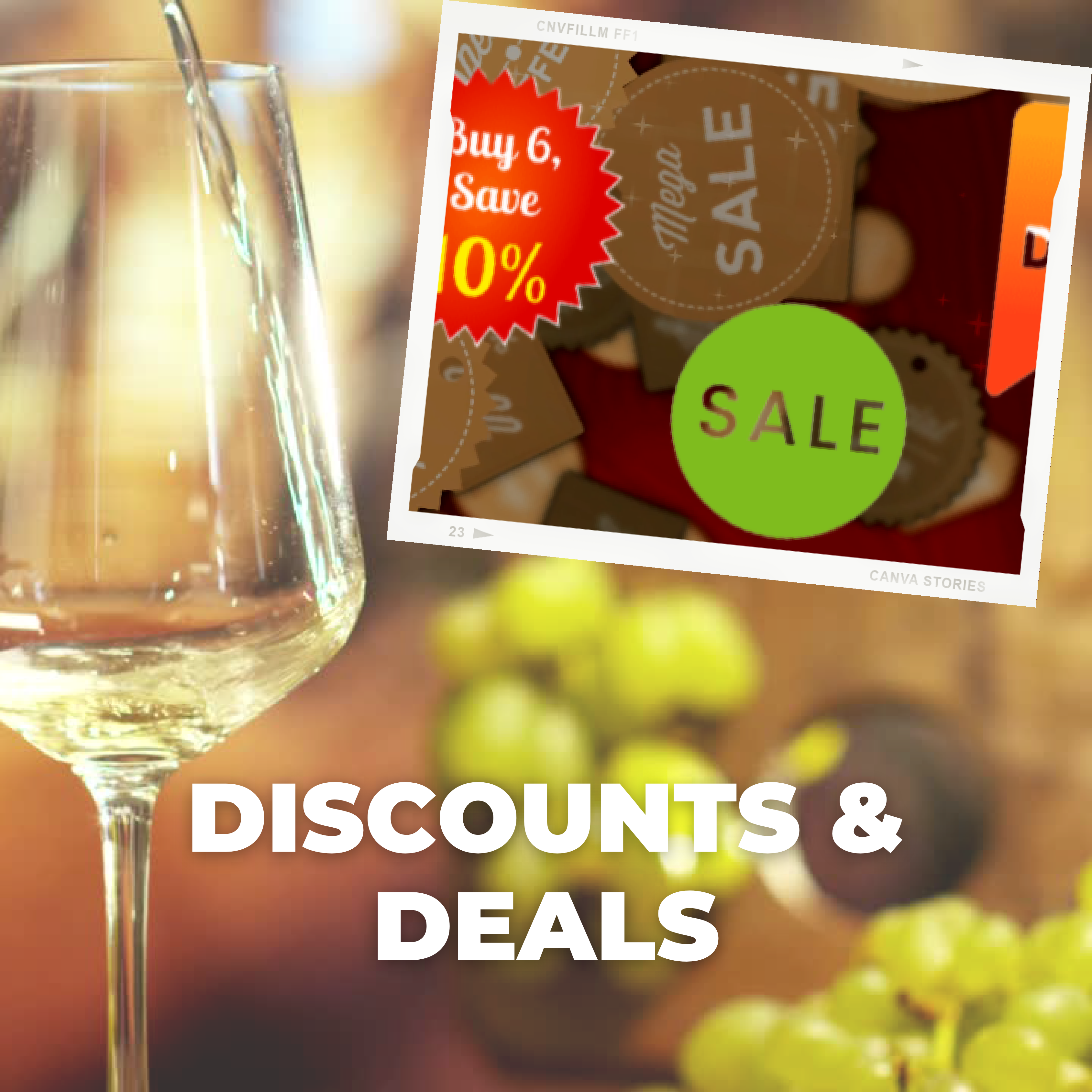 Discounts and Deals! All Year Round.
Not just the attractive prices! We offer discounts and deals throughout the year.
Look for our Buy 6, Get 10% OFF deal that offers additional 10% discount when you buy 6 bottles of the same wine.
If you like a mixed case of different wines, we offer special deals on Mixed Cases too.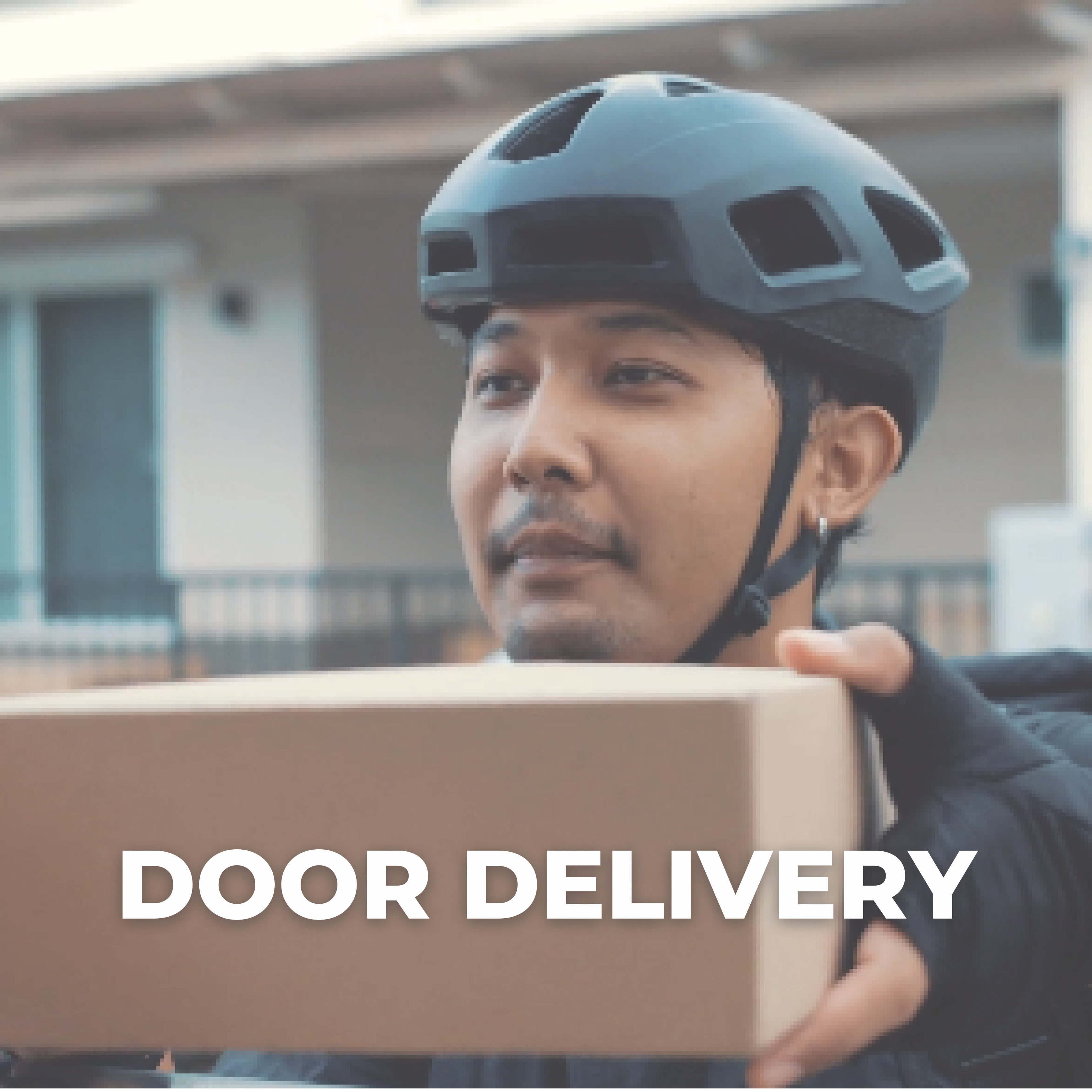 Delivered to your Door Step
All our wines are delivered to your doorstep, so no hassle of having to lug them around. We have recently slashed our delivery fee to just $10.
And delivery is absolutely FREE if you buy 6 bottles.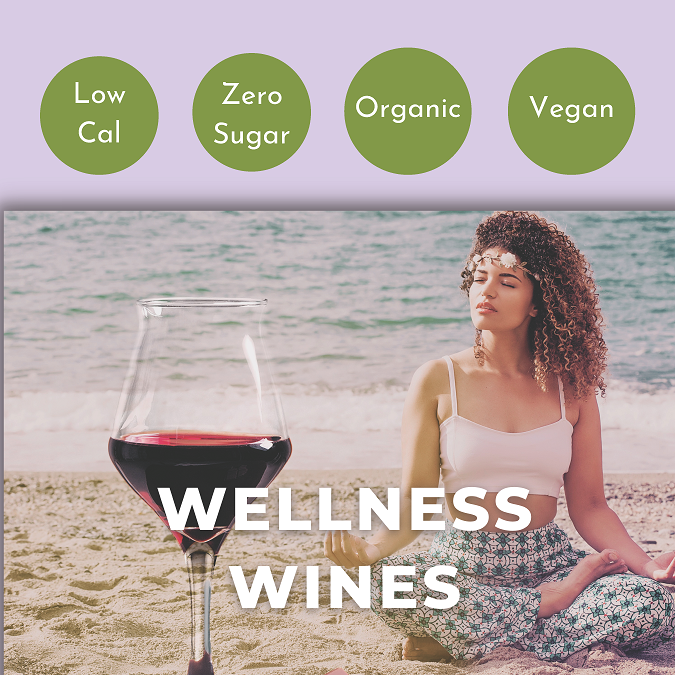 Organic and Zero-Sugar Wine
Wellness is a new way of life for many. It's a category of wines that is gaining increasing appeal among people who like their food and wine habits to be aligned to their wellness goals.

Shop for wines that offer organic, vegan, low-calorie and zero-sugar options. Check out the Wellness wines in our online store offering Handpicked Wines at Amazing Prices.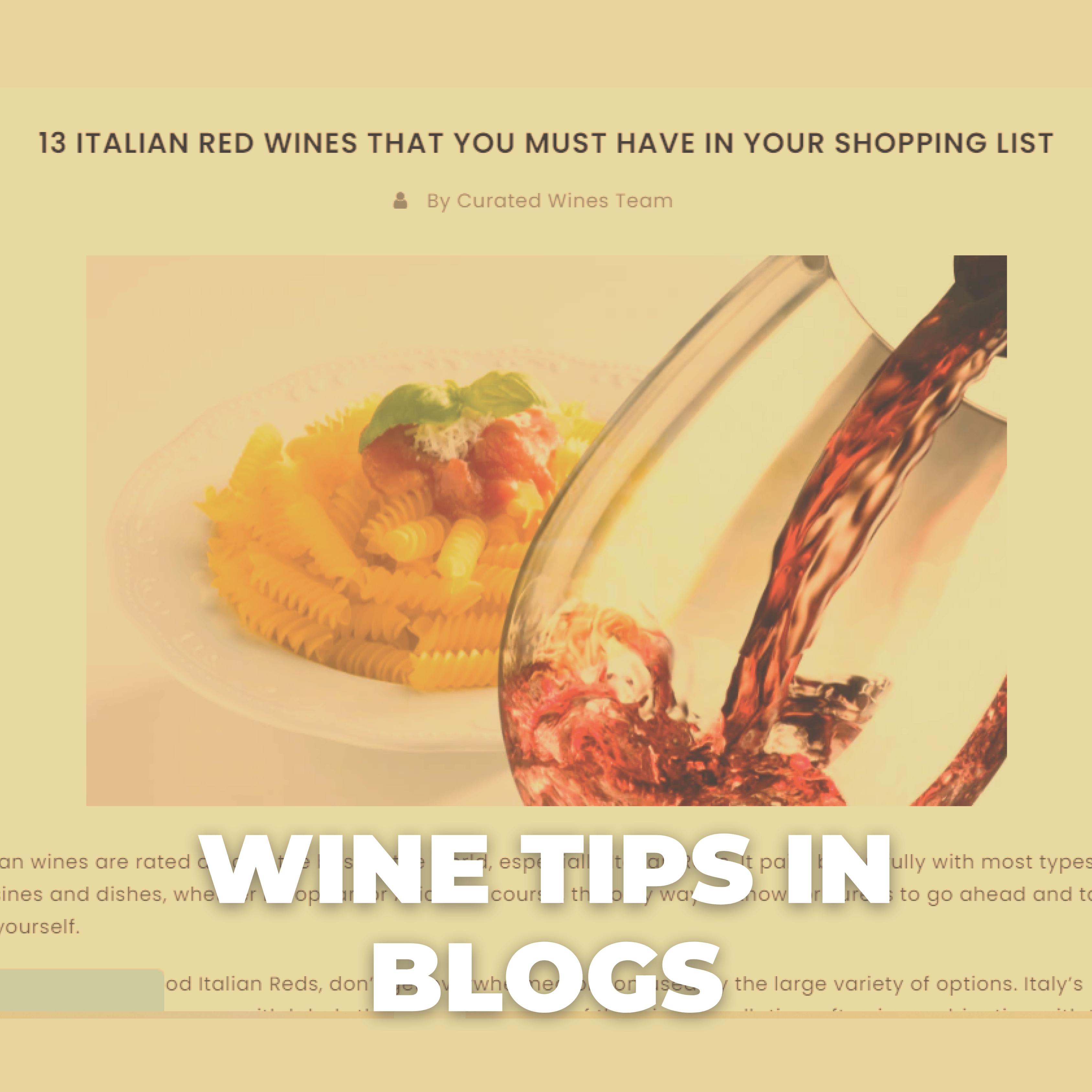 Blogs that Educate
It's our wish that more people in Singapore should enjoy great wines at low prices. And it's our hope that drinking good wine stops being the preserve of the wine snobs!
Our Blogs offer excellent aim to educate consumers about wine and offer them tips and advise to become a savvy buyer of good wines.
Thank you to all our customers for their ongoing support.
Please do share this news blog and spread the good word among your friends and family so they too can enjoy great wines at the best prices.