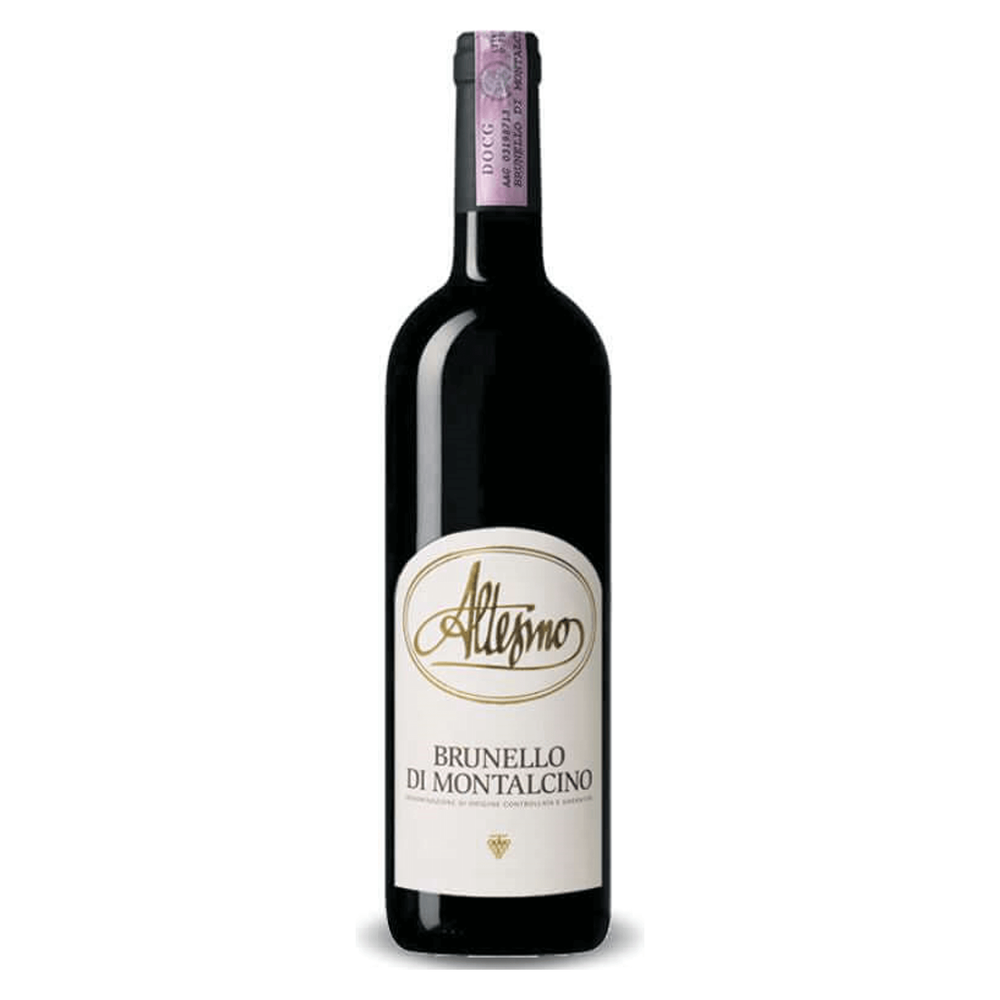 Altesino Brunello di Montalcino DOCG is a wine that is brilliant ruby red colour, tending towards garnet red with age. Its bouquet is intense, pure, pleasant and refined, reminiscent of sweet violet, tobacco, chocolate and pleasant hints of wild berries and vanilla. 
Altesino is a highly regarded, world class winery situated northeast of Montalcino with vineyards covering an area of approximately 27 hectares. Altesino has always been determined to produce wines of the highest quality possible; thus, the aging requirements for Brunello di Montalcino are even more stressed in the Altesino cellars.
Available in both 750 ml and 375 ml bottles.
The Altesino Brunello di Montalcino DOCG is far and away, one of our most popular items. People can't seem to get enough of it.

Inventory Last Updated: Sep 23, 2023