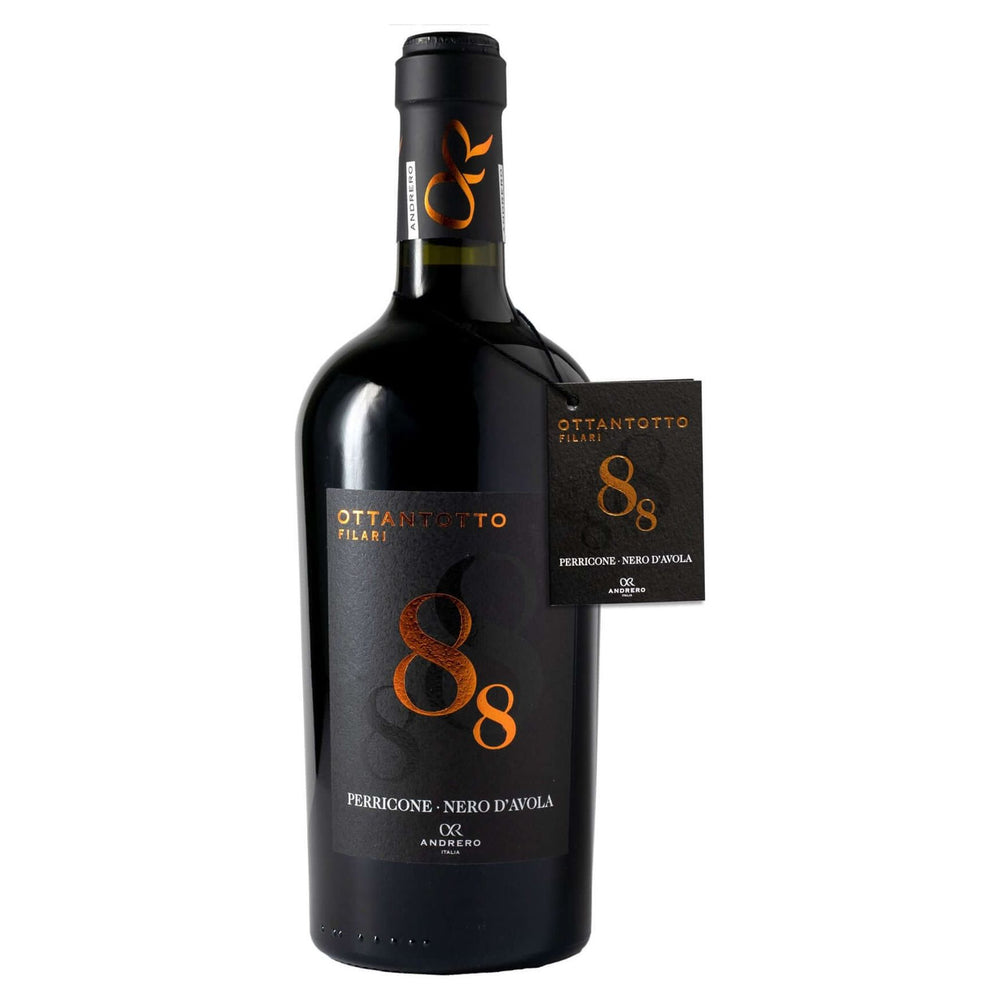 Andrero 88 Filari is a Top-Rated wine from Sicily. It is made from 80% Perricone and 20% Nero D' Avola. 
After being overlooked for a long time due to its low productivity, Perricone is now being seen at under a new light. This is thanks to its complexity and elegance. The marriage with Nero d'Avola adds richness in terms of fruitiness, softness and body.
Thanks to this blending of two indigenous Sicilian grapes, we have an intense and deep red red wine with fruity yet spicy scents. It has a full-bodied, complete, absorbing taste with elegant tannin finales.
We suggest serving it with hearty and strong-flavor dishes or even spicy ones, like grilled and roasted meat, game and mature cheeses.
The Andrero 88 Filari Perricone Nero D'Avola is far and away, one of our most popular items. People can't seem to get enough of it.

Inventory Last Updated: Sep 23, 2023