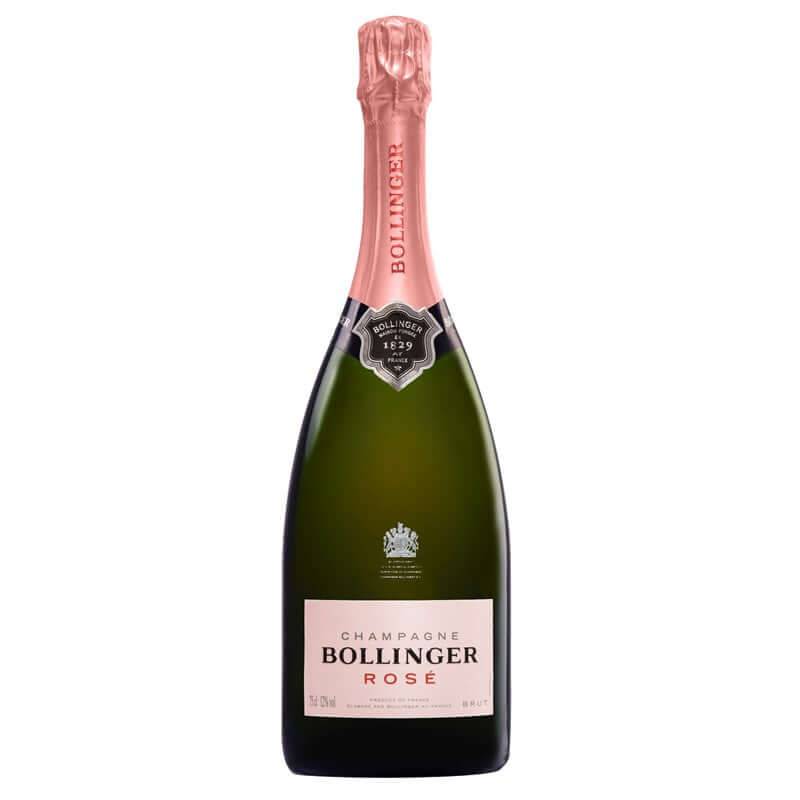 Bollinger Rose Brut Champagne NV is a bright rose with subtle golden hues.
The nobility of red berries: hints of red currant, cherry and wild strawberry; a spicy touch, not unlike Special Cuvee. A subtle combination of structure, length and vivacity, with a tannic finish due to the adjunction of red wine; bubbles as fine as velvet; flavours of wild berries.
Since 1829, Bollinger have been crafting powerfully complex Champagne. Loved by many and closely affiliated with James Bond, this is the sophisticated choice of Champagne. The Bollinger vineyards benefit from meticulous care. In 2012, Bollinger became the first Champagne house to earn the coveted label of 'High Environmental Value' for its vineyards, a feat repeated in 2014 when it obtained another certificate for sustainable development called Viticulture Durable en Champagne.
The Bollinger Rosé Brut Champagne NV is far and away, one of our most popular items. People can't seem to get enough of it.

Inventory Last Updated: Sep 27, 2023