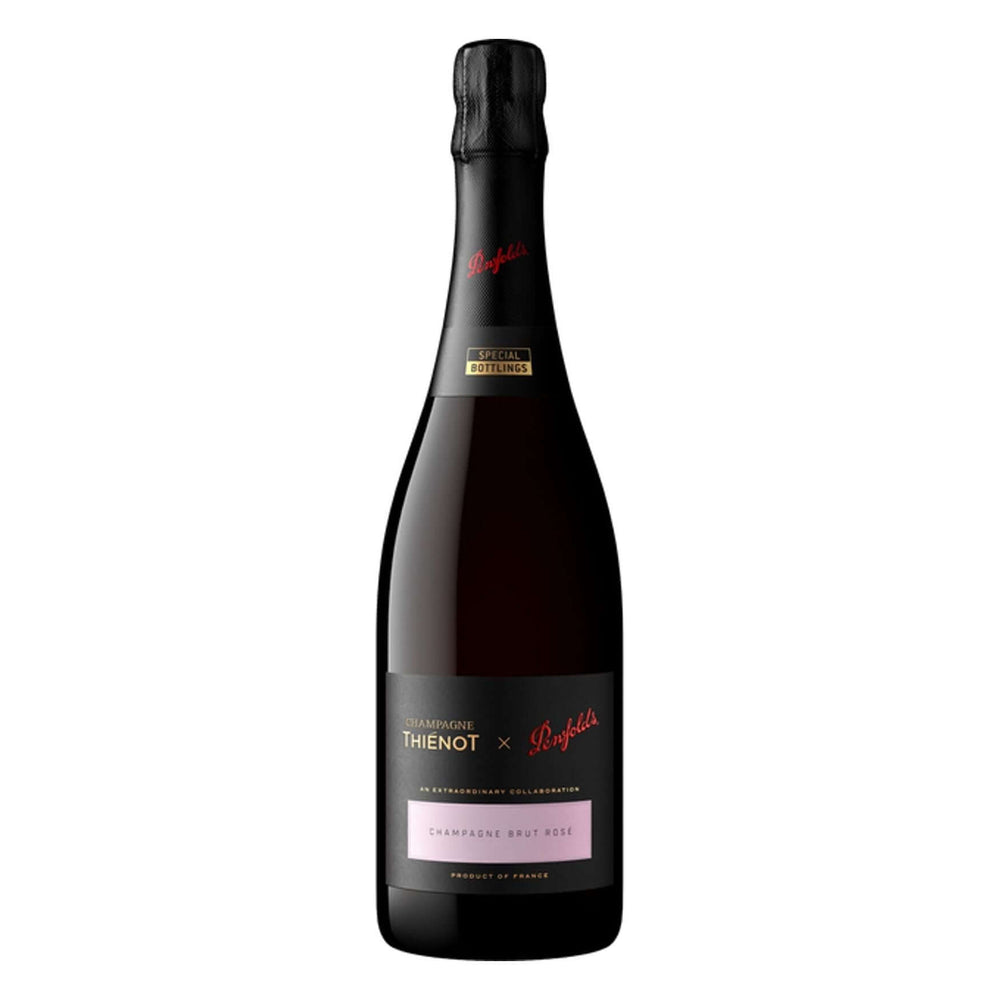 Champagne Thienot x Penfolds Rose Champagne is the fourth release of the Penfolds collaboration with Champagne House Thiénot!
2019 saw the rekindling of our passionate union with France, and with that, Penfold's inaugural Champagne venture. They debuted three amazing Champagnes from the remarkable 2012 vintage: A Chardonnay Pinot Noir Cuvée, and Grand Cru Blanc de Blancs and Blanc de Noirs.
This Brut Rosé is a celebration of the harmonious style & excellence shared by Thiénot's chef de cave Nicholas Uriel & Penfolds Chief Winemaker Peter Gago. Its freshness and delicate dosage paint a crisp, bright, pale-salmon finish that's best enjoyed in its youth.
Life is too short to live without the Champagne Thienot x Penfolds Rosé Champagne. Be happy. Be Content. Be Satisfied.

Inventory Last Updated: Sep 27, 2023