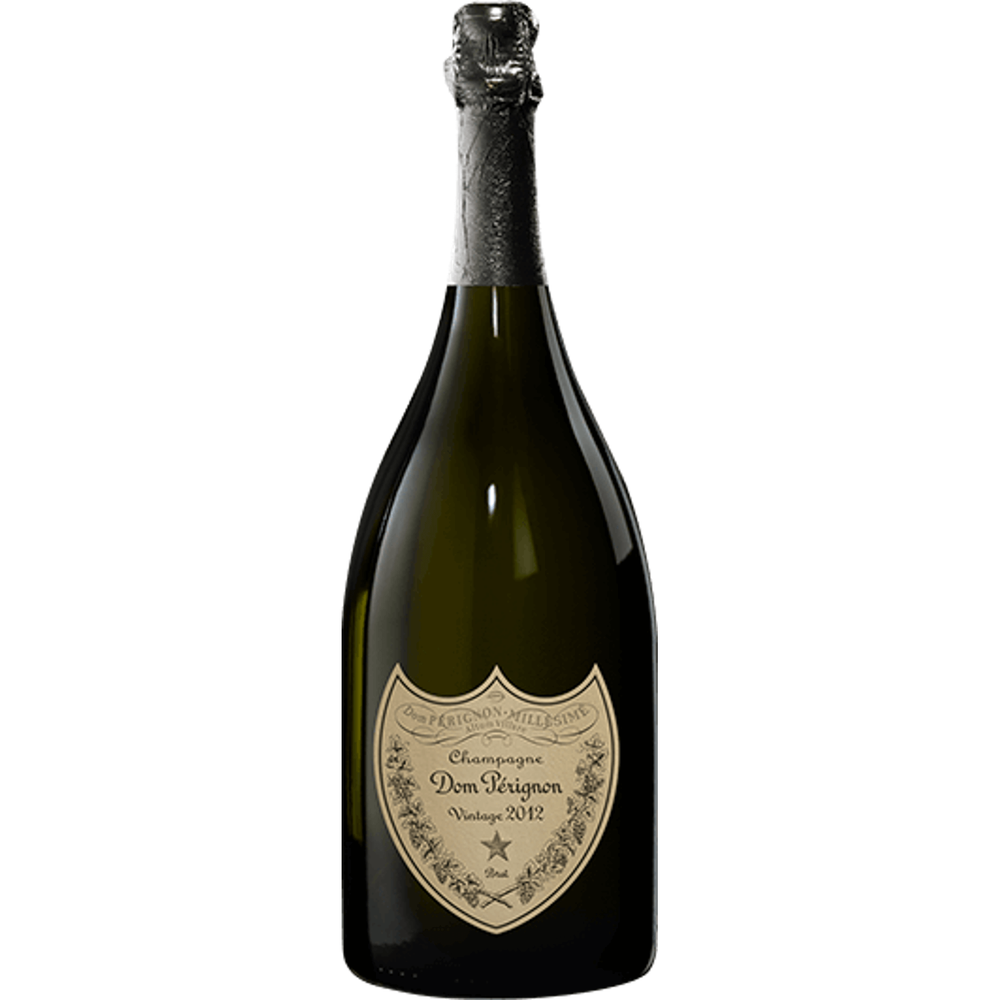 Dom Perignon Champagne 2012 was a bold wager, the fruit of an unwavering commitment to expressing nature, coupled with the freedom that makes audacious endeavors possible.
Dom Perignon Champagne pairs beautifully with seafood and fish like oysters, scallops, and sea bass, meats such as veal, quail, and foie gras. It also pairs well with cheese such as parmesan, leeks, truffles, and mushrooms, and herbs and spices including ginger, cumin, and saffron.
Each vintage is a singular and unique blend that expresses both the character of the year and that of Dom Perignon. After at least eight years of elaboration in the cellars, the wine embodies the perfect balance of Dom Perignon Champagne. The Plenitude of harmony.
Critical Acclaim:
98 James Suckling
"A firm and vivid Champagne with a precise, focused palate. Full-bodied and dry. It's very layered and bright with light pineapple, peach, praline, cooked apple and stone aromas and flavors. It's very subtle and focused at the end. Integrated with richness and high acidity. Good depth. Reminds me of 1995 Dom Perignon Champagne. Very clean. Solid. Lovely to drink already but will age nicely."
The Dom Perignon Vintage 2012 is a sensational customer favorite, and we hope you like it just as much.

Inventory Last Updated: Nov 29, 2023