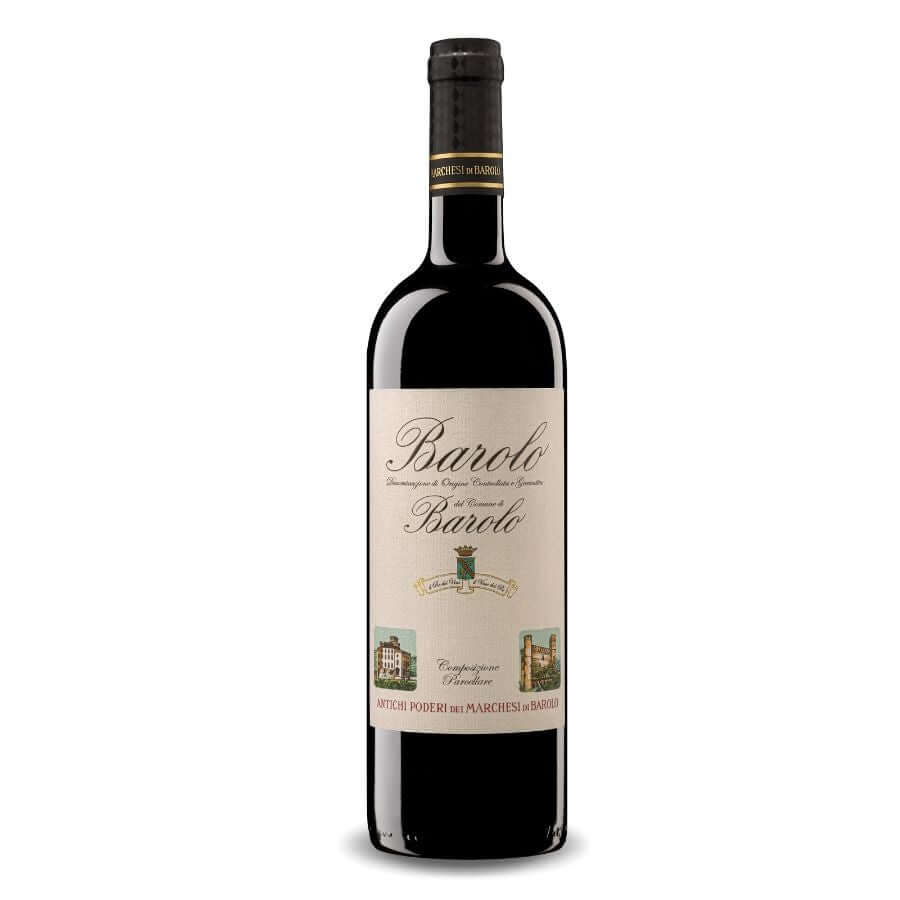 The grapes that contribute to the production of this particular Barolo cuvée come exclusively from the estate's "Historical Crus" vineyards. They are located in the municipality of Barolo on sloping hills made up of calcareous clay interspersed with compact layers of grey sandstone and covered with quartz sand and fine silt. The Barolo del Comune di Barolo reaches maturity 3 years after being harvested and the peak condition is when it is 30 years old..
Grape: Nebbiolo
Appellation: Barolo DOCG
Tasting: The aroma is intense and persistent with distinct traces of spices, cinnamon, absinth, tobacco and wild rose. The taste is full and elegant, with soft tannins. The spicy note and the hints of wood blend perfectly.
Every product is unique, just like you. If you're looking for a product that fits the mold of your life, the Marchesi Di Barolo - Barolo Di Barolo is for you.

Inventory Last Updated: Sep 28, 2023