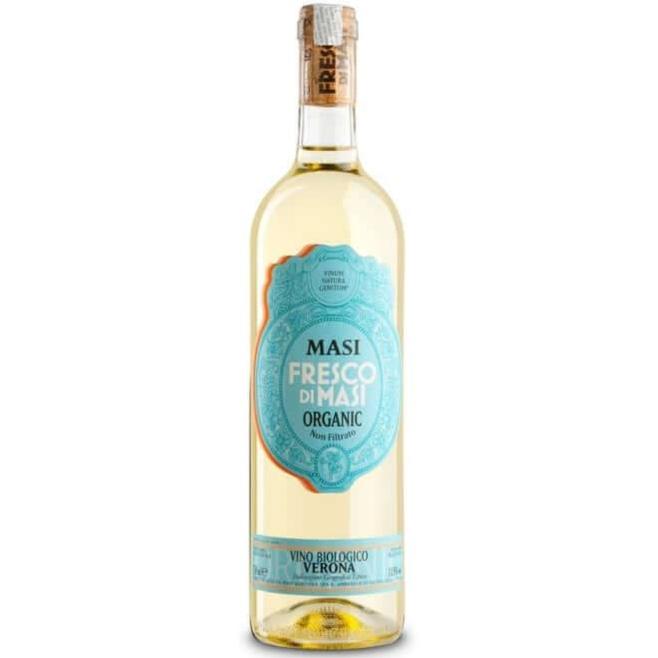 Masi Fresco Bianco Organic is a handcrafted organic-unfiltered wine, with a mild alcohol content and authentic sensory profile. These are wines made "with the simplicity of former times", but to today's high quality standards.
The wine is made from organically farmed grapes, a blend of Garganega, Chardonnay and Pinot Grigio harvested at the coolest time of day and immediately vinified.
It has an attractive nose of fresh fruit, with pineapple and citrus notes, and delicate wildflower aromas. Excellent as an aperitif and with simple foods of the farms.

The Masi Fresco Bianco ORGANIC was built with people like you in mind. Something to keep you happy. Every. Single. Day.

Inventory Last Updated: Nov 29, 2023