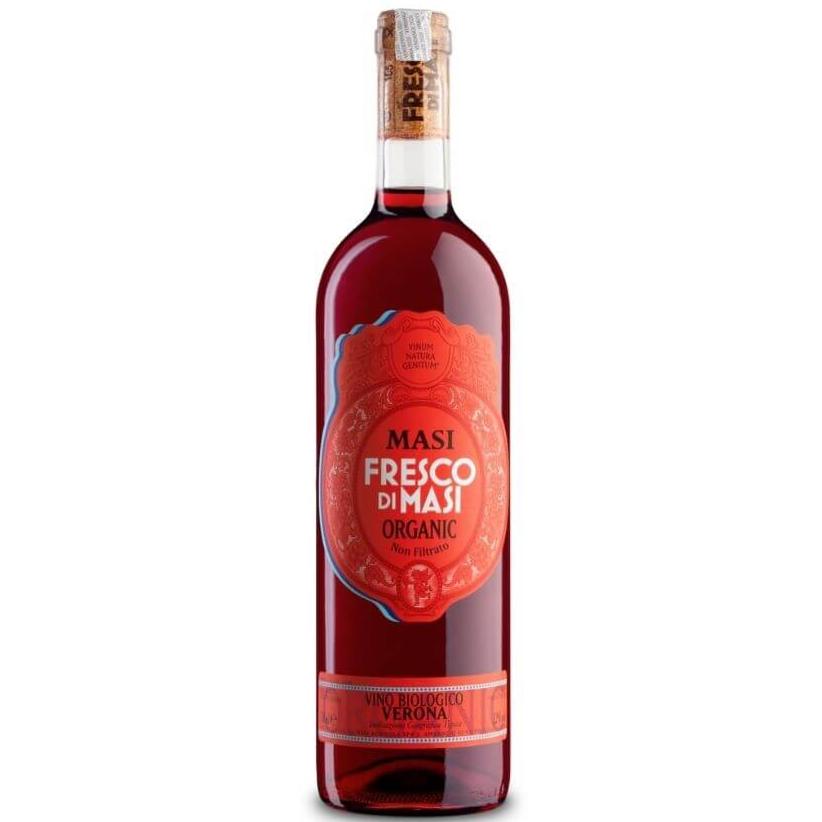 Masi Fresco Rosso 2020 Organic is a new line of handcrafted organic wines from North Italy's famous Verona region, with a low alcohol content and authentic flavour profile. These are wines made with the simplicity of former times, but to today's high-quality standards.
Made from organically farmed grapes harvested at the coolest time of day and immediately vinified, Fresco di Masi Rosso has a strong fragrance and attractive aromas of fresh fruit on the nose: from pomegranates to blackcurrants to the typical hints of cherries that make the wine so identifiably Veronese in origin.
Excellent as an aperitif and with the simple foods of mediterranean cuisine such as pasta, vegetarian dishes, cold-cuts and cheeses.
The Masi Fresco Rosso ORGANIC is a sensational customer favorite, and we hope you like it just as much.

Inventory Last Updated: Sep 23, 2023