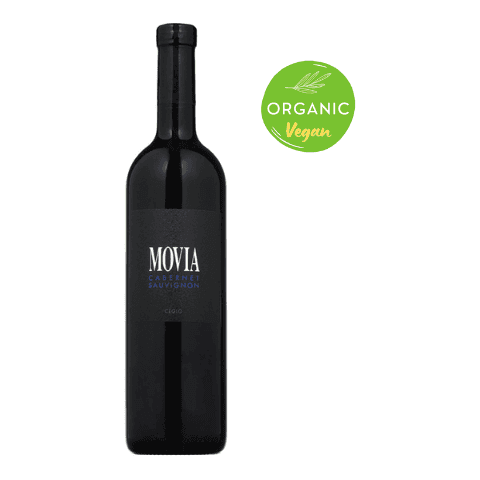 Movia Cabernet Sauvignon 2018, Slovenia ORGANIC VEGAN is a Red Wine from Slovenia's Goriska Brda, made from 100% Cabernet Sauvignon with 13% alcohol percentage.
 Natural Wine Producer that is Certified Organic and Vegan Friendly. 
Rating: 90 Wine Spectator Points

Movia is more than a mere wine label, it is a way of life, life in all its purity of nature and sincerity of the author. A brand beyond time, Movia's supreme standards are why they are sought after by so many wine connoisseurs around the world. From light classics, through a range of mature wines with good ageing potential, they are widely considered as one of the world's finest.
The colour is uncompromisingly deep, with garnet tinges.

The nose just confirms maturity, while remaining fresh and firm. Dark red fruits are still there but are joined by some leathery, undergrowth and tobacco notes.

It is dry and has a rather elegant style showing nice Cabernet verticality, tightness and stamina. Full-bodied with brilliant fruitiness of blackcurrants.
The Movia Cabernet Sauvignon 2018, Slovenia ORGANIC VEGAN is the yin, to your yang. You've found what you're looking for.

Inventory Last Updated: Sep 27, 2023