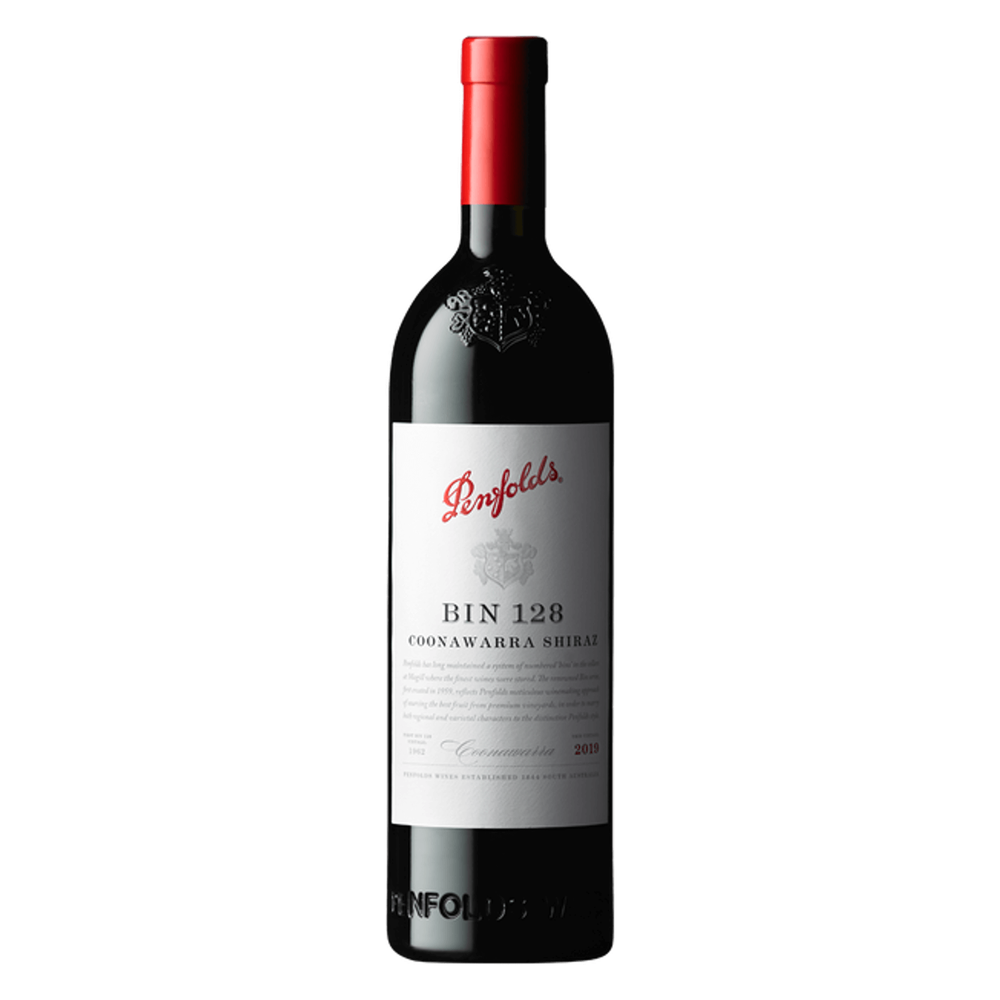 With each vintage release the cool-climate Penfolds Bin 128 Coonawarra Shiraz provides an interesting counterpoint to the more opulent and richly concentrated warm climate Bin 28 Shiraz.

Bin 128 comprises fruit sourced from the unique terra rossa soils of Coonawarra, a region that exemplifies the perfume, transparency and seductive nature of cool-climate red table wines. Coonawarra has remained the source of shiraz fruit for Bin 128 since the inaugural release of the 1962 vintage. In order to further enhance the regional qualities of Bin 128, the wine is matured in a mixture of new and seasoned French oak hogsheads, élevage that was refined during the 1980's when the transition was made from American to French oak
Medium-bodied. Red fruits – cranberry, pomegranate, raspberry pips a savoury edge. Creamy, naturally balanced by an interplay of acidity and extract. Madagascar vanillin and juniper enliven the package. Silky tannins induce a finely-layered and almost chalky edge. Back-palate succulence, yet on the actual finish – a tactile cool 'lift'… and Vietnamese mint?
The Penfolds Bin 128 Coonawarra Shiraz is the yin, to your yang. You've found what you're looking for.

Inventory Last Updated: Sep 23, 2023