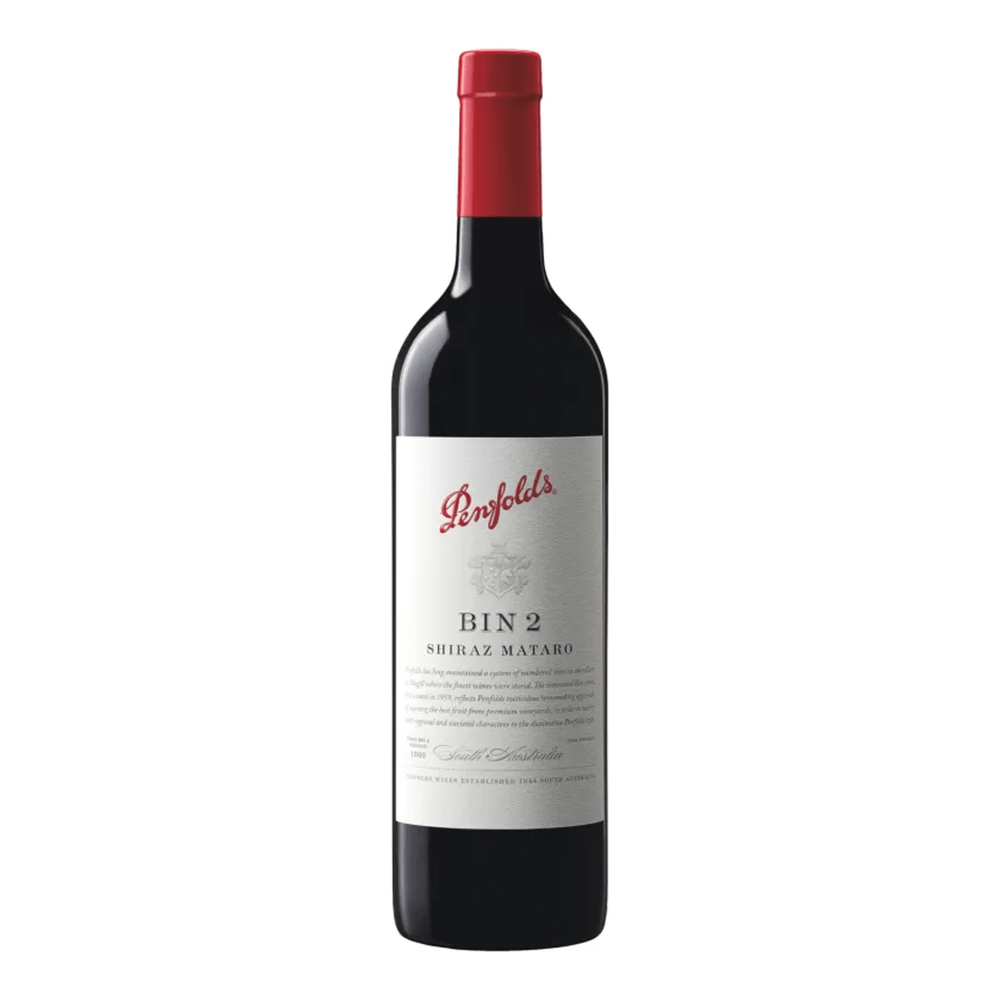 Bin 2 was first released in 1960, yet was temporarily discontinued in Australia in the 1970s at the height of the white wine boom. The original Bin 2 was an 'Australian Burgundy' style (despite its Rhône varieties) – typically a soft, medium-bodied wine based on shiraz. The Bin 2 blend of shiraz and mataro is still relatively uncommon in Australian table wines. Also known as monastrell or mourvèdre, mataro was introduced to Australia in the 1830s. Often used in fortified wine.
It has a medium-bodied palate. A summer-pudding swirl of fruits laced with red-currant conserve, praline. Varietal I.D. confirmed via green Sicilian olive, plummy fruits and spice. Fine tannins, well-concealed oak.

Nose: A graphite and blackcurrant assertion immediately confirms Cabernet's role in the blend. A lift of tomato-leaf and sour-cherry couples with other red fruits to further entice. Background cedary oak just discernible.

The Penfolds Bin 2 Shiraz Mataro is far and away, one of our most popular items. People can't seem to get enough of it.

Inventory Last Updated: Sep 23, 2023