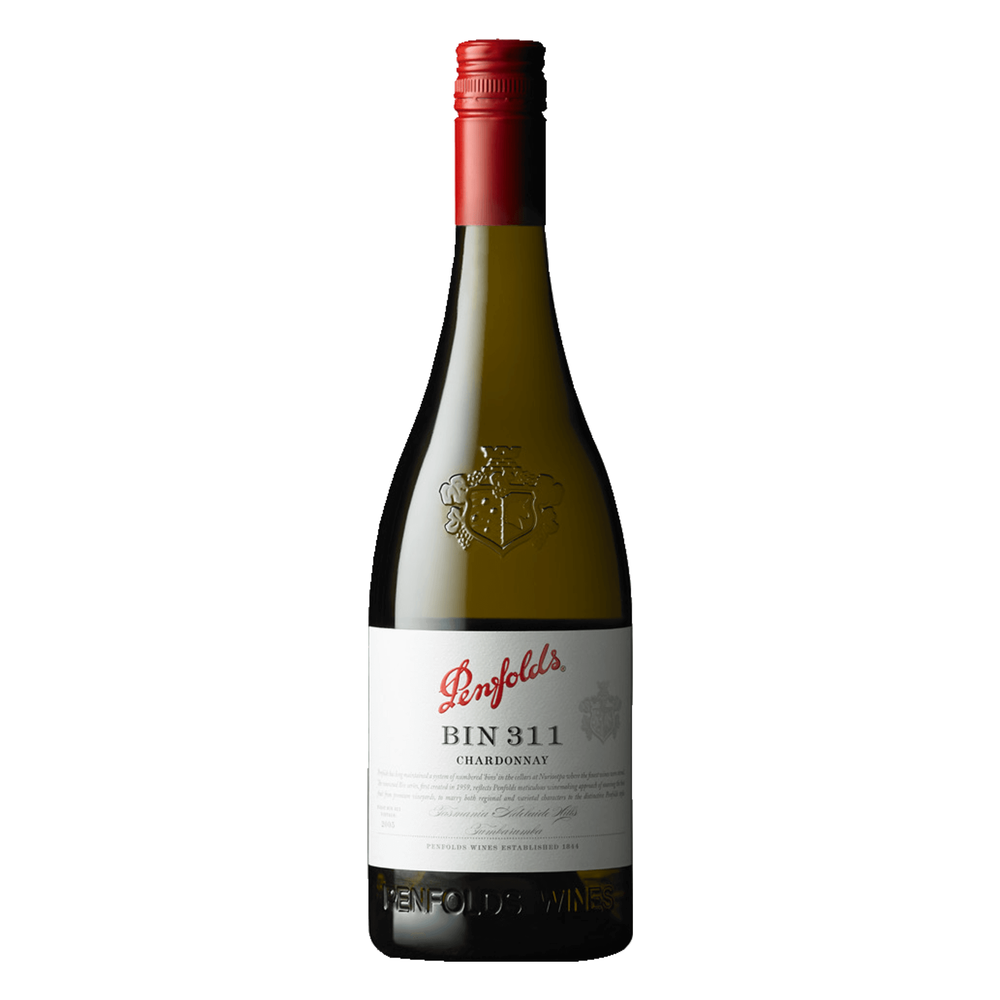 Penfolds Bin 311 Chardonnay 2018 truly reflects the winemakers' mantra 'we always go where the fruit grows best and where it best suits style'.
First and foremost, this wine extolls freshness, yet not at the expense of an endearing richness and generosity of flavour. Whilst some may perceive it to be slightly 'larger-framed' than in previous years it nevertheless retains trademark Bin 311 mineral acidity and linearity.

Rockmelon and white peach fruits are pronounced. Underlying sherbet and fresh lemon tart impressions coupled with a lovely creaminess add to the structural and flavour pool. A trademark Penfolds phenolic grip certainly doesn't curtail length or volume. Yes, proactively rich, fresh and assertive!

Every product is unique, just like you. If you're looking for a product that fits the mold of your life, the Penfolds Bin 311 Chardonnay Adelaide Hills Tumbarumba Tasmania is for you.

Inventory Last Updated: Dec 04, 2023