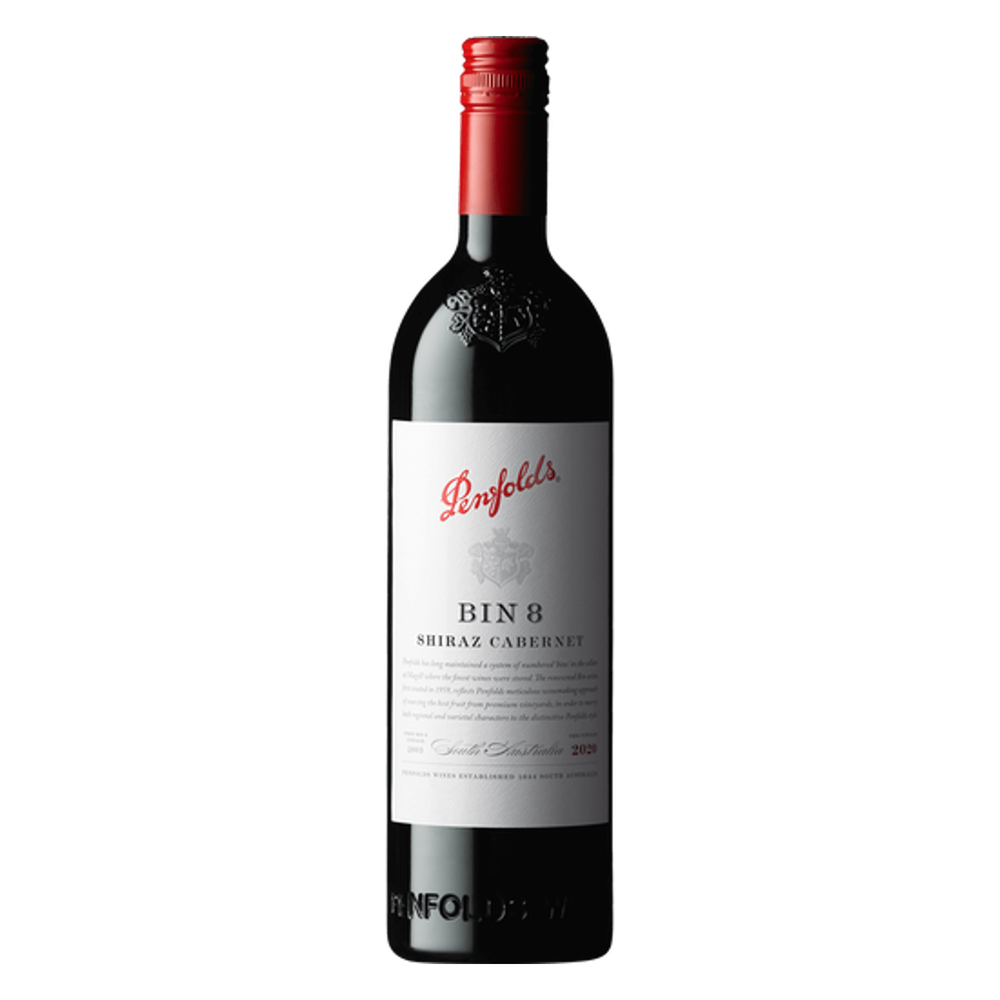 Penfolds Bin 8 Shiraz Cabernet has been crafted in the traditional Penfolds style.
Ripe, balanced fruit flavours are supported by softly integrated oak resulting in an impressive, smooth red wine. It was introduced in response to a heightened interest in shiraz and cabernet blends – a classic Australian wine style that caught the attention of the international wine media.
Although Bin numbers were originally named after the original Bin location after bottling, Bin 8 was given its number because it uses older oak previously used for Bin 128, Bin 28 and Bin 389 – with '8' obviously providing the common thread.
The Penfolds Bin 8 Shiraz Cabernet South Australia is a sensational customer favorite, and we hope you like it just as much.

Inventory Last Updated: Dec 04, 2023