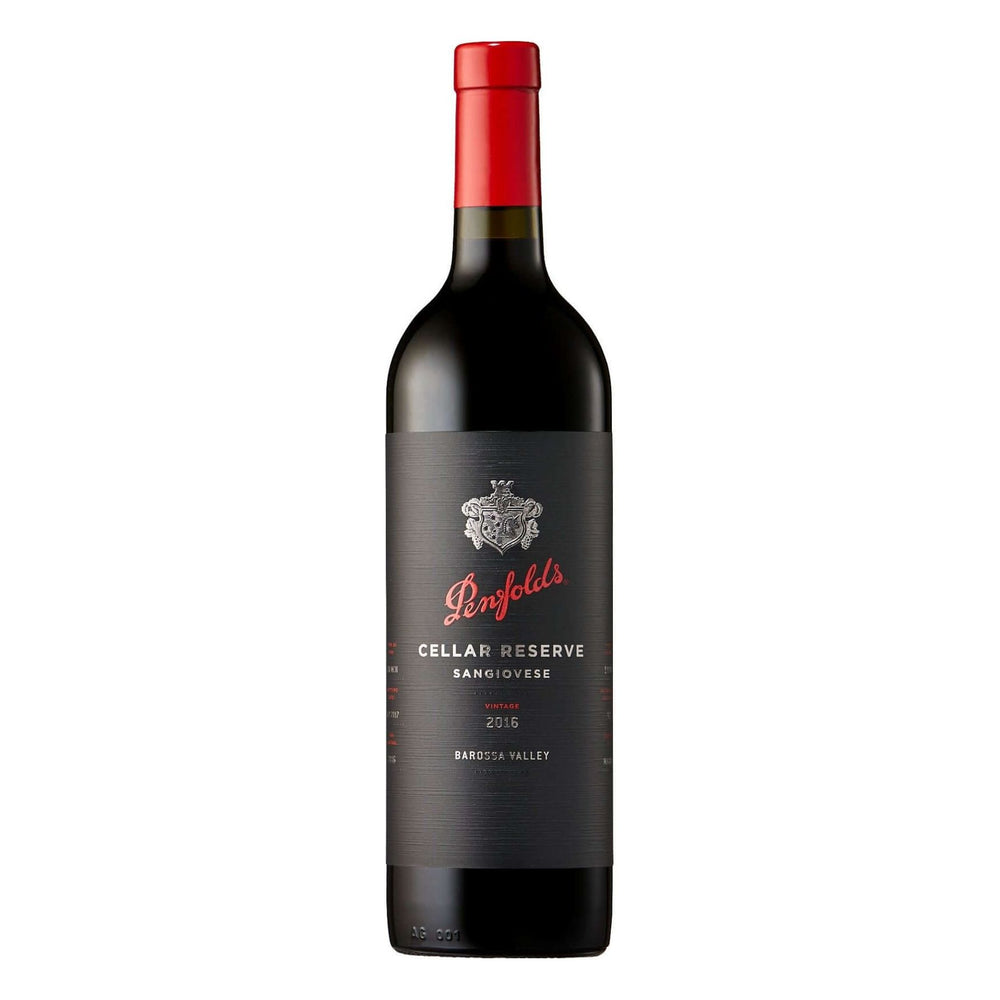 Penfolds Cellar Reserve wines are alternative, limited-release wines that explore the innovative boundaries of viticulture, vinification, and style.

Penfolds Cellar Reserve Sangiovese was first released in the 1990s and is sourced exclusively from the Barossa Valley. Naturally fermented in the Penfolds Magill Estate vintage cellar in wax-lined open fermenters and matured in seasoned French oak barriques before being bottled without fining or filtration.

Exotic smoked cod (not anchovy) and wilted cavil Nero aromas abound. No new oak, yet captivating impressions of cedar and French oak polish. A tapenade of sun-dried tomatoes, and olives - very Sangiovese profile. Substantial.
Savoury, with a tempting nori (seaweedy) presence. A mouth-watering acidity courting firm yet ripe tannins … and artichoke/capsicum/caper/olive paste flavours. A long and wide palate.

The Penfolds Cellar Reserve Sangiovese Barossa Valley is the product you didn't think you need, but once you have it, something you won't want to live without.

Inventory Last Updated: Sep 23, 2023