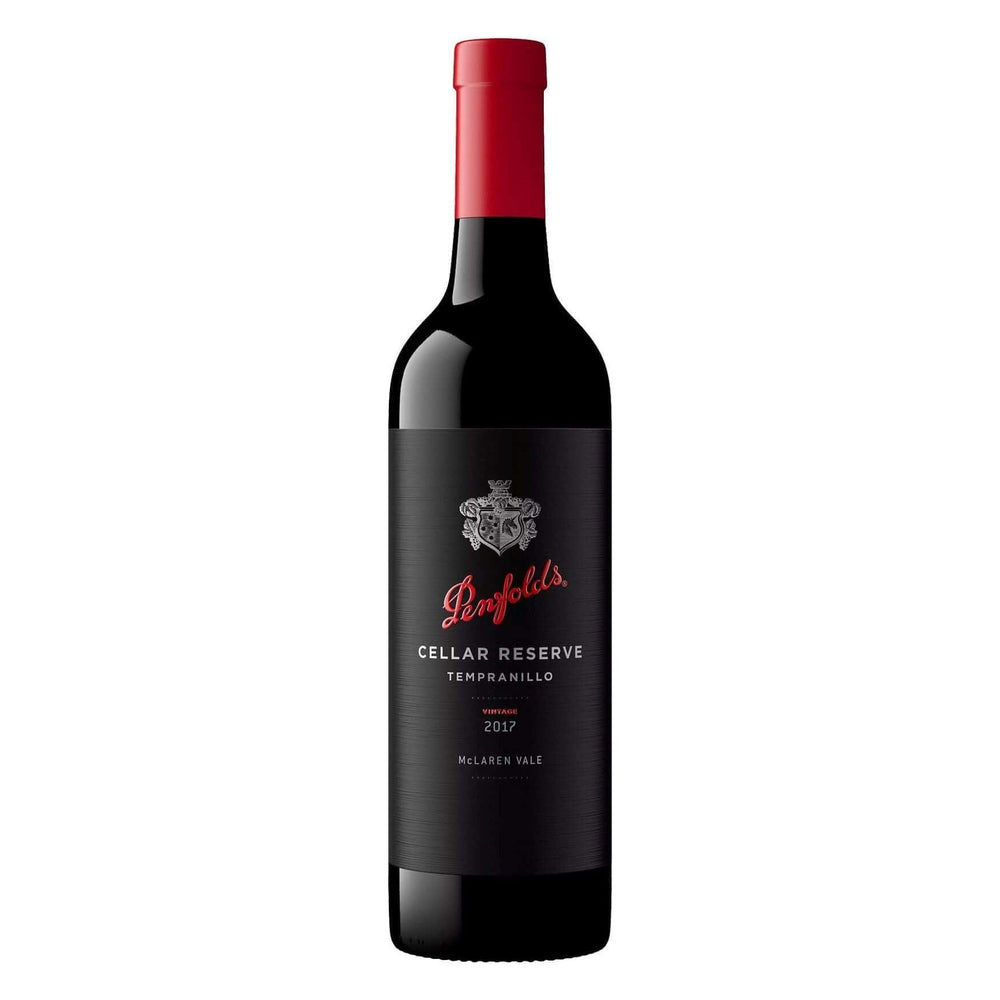 Penfolds Cellar Reserve wines are alternative, limited release wines that explore the innovative boundaries of viticulture, vinification and style.

Penfolds Cellar Reserve Tempranillo is sourced exclusively from McLaren Vale and is a unique Australian expression of this Spanish grape variety. Displaying typical fruit characteristics of berries, liquorice, spice and nectar, extended maturation in seasoned French oak has added great complexity to the palate.
Medium-bodied. Flavours akin to earthy roasted vegetables –parsnip/turnip/pumpkin, replete with crab apple jelly & quince paste. Not to forget an omnipresent savoury disposition –nurtured via the presence of bayleaf, fennel & Sicilian olive characters.
Mouthwatering & appetising acidity and grip –possibly induced via the contribution of a mix of persimmon, rhubarb, cherry/raspberry-pip.

On the fence about this Penfolds Cellar Reserve Tempranillo Mclaren Vale 2017? Don't be. Let our satisfaction guarantee address your concerns.

Inventory Last Updated: Sep 23, 2023