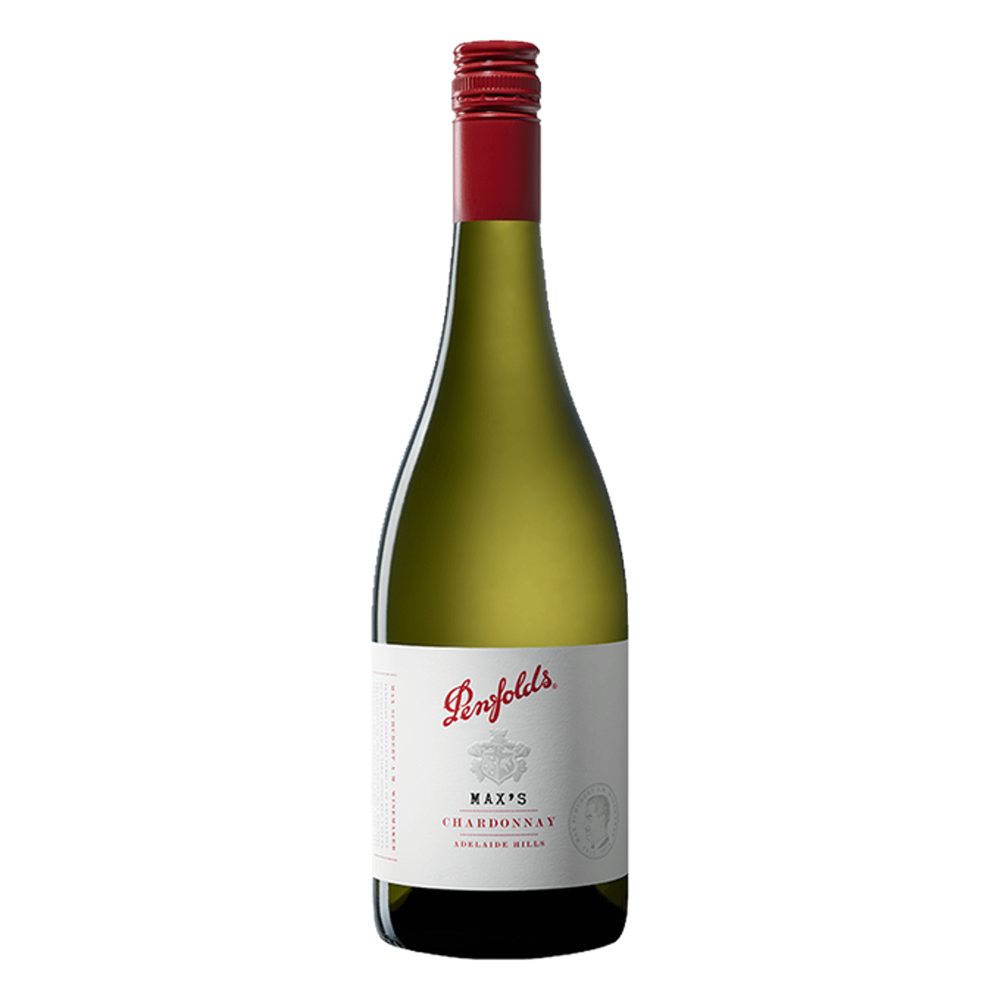 Penfolds Max's Chardonnay is a tribute to former Chief Winemaker Max Schubert 1948-1975, a legend in Penfolds history. Max's constant pursuit of excellence paved the way for those who followed in his footsteps and also allowed the status and heritage of Penfolds to grow. Max's Chardonnay displays the Penfolds 'stamp' inspired by Max Schubert.
A soft and delicate mouth coating/laminated acidity fills out the palate and gently conveys the fermented spoils of Adelaide Hills Chardonnay.
Showing more of a citrus edge, with lime splice and finger lime sweetness. Enticing teacake sponge flavours varietally laced with finely grated lemon zest.
Already ready, yet no need to hurry – balanced and complete.
The Penfolds Max Chardonnay 2017/2018 destined to impress, and priced at only $44, for a limited time.

Inventory Last Updated: Sep 23, 2023