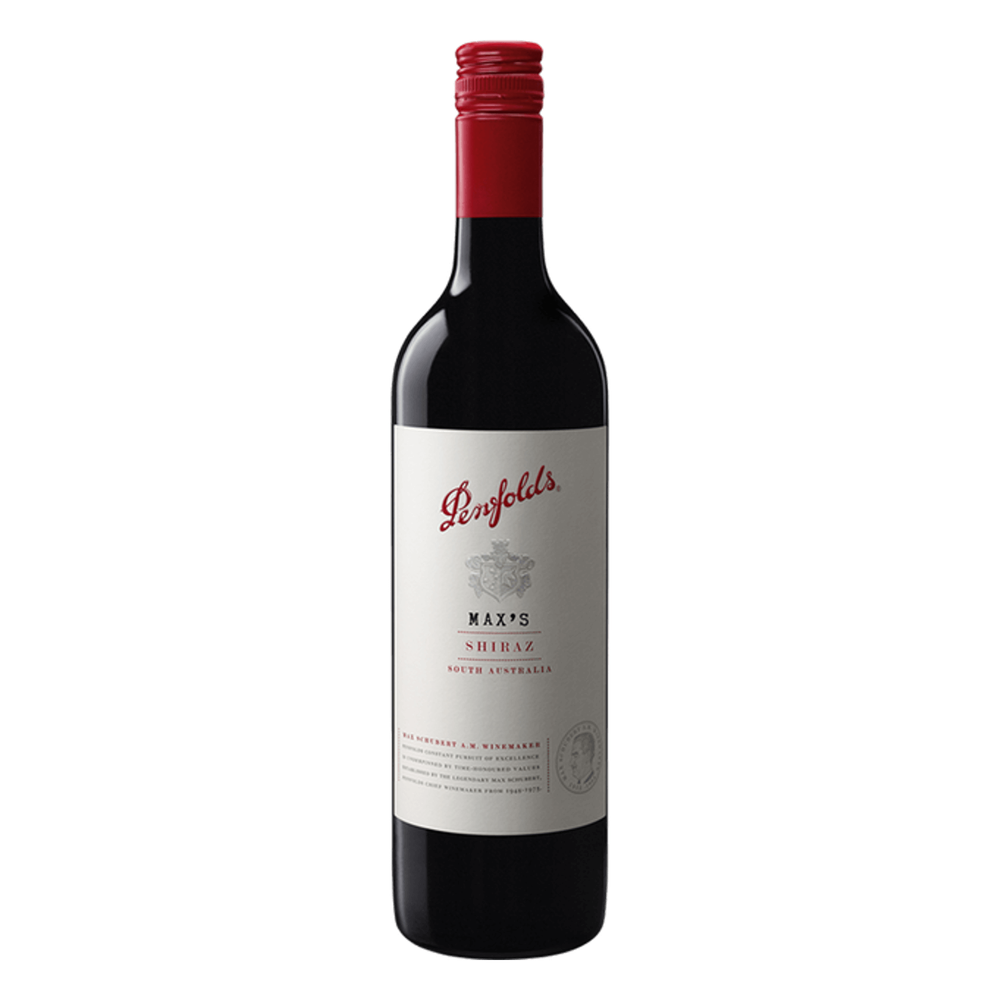 Penfolds Max's Shiraz is a tribute to former Chief Winemaker Max Schubert 1948-1975, a legend in Penfolds history. Max's constant pursuit of excellence paved the way for those who followed in his footsteps and also allowed the status and heritage of Penfolds to grow.
A contemporary offering of South Australian Shiraz, this release provides a fruit-driven wine which is generous in flavour and persistent across the palate.
The aromatic fruits flow through to the palate… reminiscent of your childhood spiced Christmas cake. The richness of the forest fruits and red liquorice are tempered by subtle savoury notes of dried thyme and sage. Fine lingering tannins add structure and definition. Beautifully balanced, and instantly accessible.
Imagine if you could be satisfied and content with your purchase. That can very much be your reality with the Penfolds Max Shiraz.

Inventory Last Updated: Sep 23, 2023