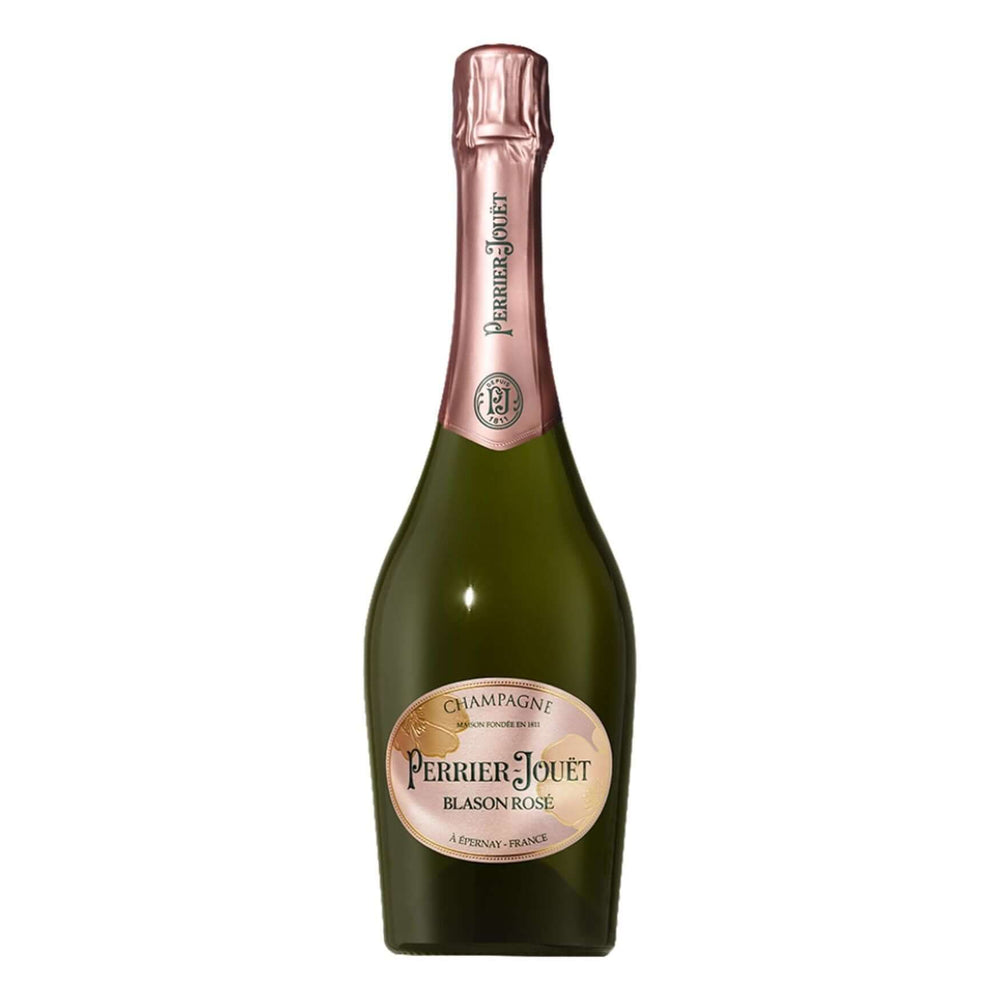 Perrier-Jouet Blason Rosé was inspired by Maison Perrier-Jouët's Blason de France prestige cuvées, which were introduced in 1955 and served in some of the world's finest restaurants. Crafted with gastronomy in mind, its generous, complex flavours can accompany an entire meal, overturning traditional notions that rosés should be reserved for dessert.
It is an extremely fresh and intense champagne produced with 50% Pinot Noir, 25% Chardonnay and 25% Pinot Munier grapes.
Perrier-Jouet Blason Rosé is a daring choice for any champagne enthusiast. Boasting a distinctive salmon-pink hue, intense aromas of ripe red and black fruit with a hint of exotic pomegranate, this rosé has a lush, lively palate and a generous finish.
Perrier-Jouet Blason Rosé is like a rose petal, with a delicate texture on the top and, hidden underneath, the veins which bring strength, structure and tension.

The Perrier-Jouet Blason Rosé Brut Champagne is the product you didn't think you need, but once you have it, something you won't want to live without.

Inventory Last Updated: Sep 27, 2023