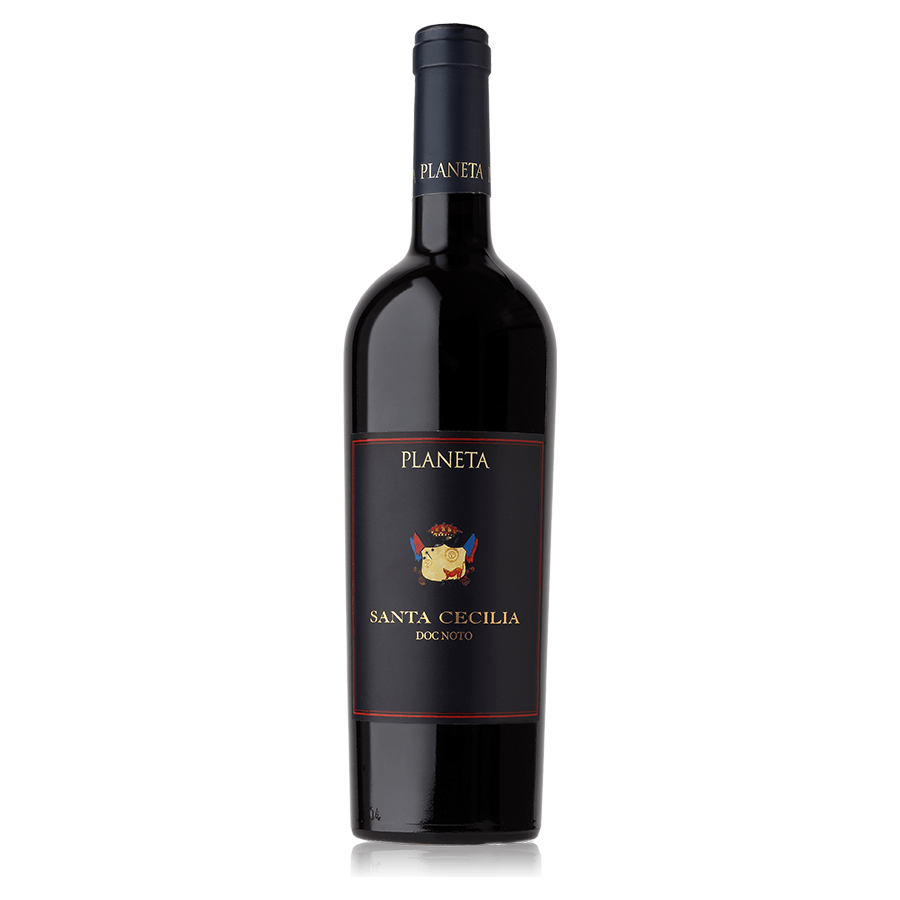 Planeta's long research into finding the best place to produce a great wine from Nero D'Avola grape brought them to Noto, where the DOC Noto insists that the variety must originate, at the southern extremity of Sicily. With its white soils and its ancient vines this is the epicentre of cultivation for Nero d'Avola.
Planeta Santa Cecilia Rosso  is an expression of elegance, power, balance and eminence of the unique aromas of Sicily, and today is the reference point for red wines produced from indigenous Sicilian grapes
A very spicy and fruity wine, brilliant and clear, perfumed with carob, bergamot, incense and orange peel. The compact ripe fruit and balsamic notes on the palate dissolve in a sweet and vigorous manner to accompany tannins of dense texture.
The Planeta Santa Cecilia Rosso 2017 is the product you didn't think you need, but once you have it, something you won't want to live without.

Inventory Last Updated: Sep 27, 2023