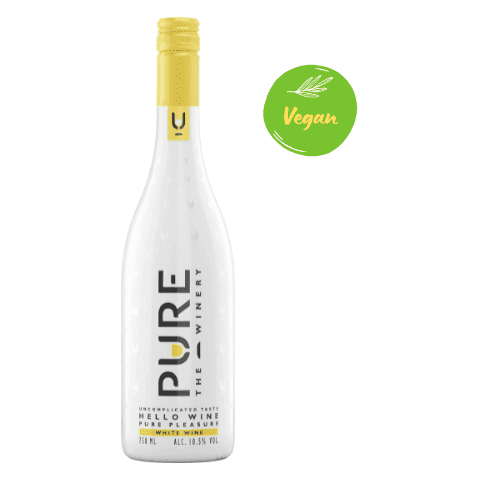 Pure The Winery Zero Sugar White Wine VEGAN.
Introducing a new category of wine that blends time-honored techniques with wine innovation. Pure The Winery zero sugar wine promises pure pleasure without the compromise. 
This excellent White wine is made from Chardonnay and Sauvignon grapes in Italy's Piedmont region.
Clear in colour with golden reflections, this white blend offers light, floral and fruity notes. Full-bodied and fresh, this wine is well-balanced and nicely acidic on the palate with a velvety finish.
Every product is unique, just like you. If you're looking for a product that fits the mold of your life, the Pure The Winery Zero Sugar White Wine VEGAN is for you.

Inventory Last Updated: Nov 29, 2023