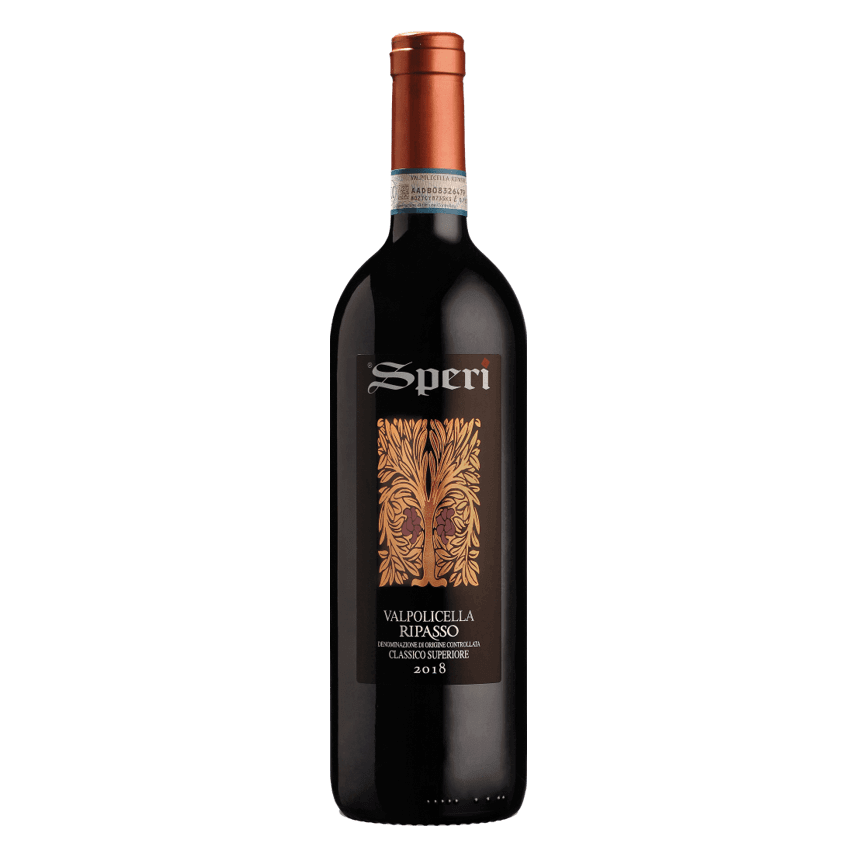 Average Rating:
Wine Spectator/Wine Enthusiast: 90
Speri Ripasso Valpolicella Classico Superiore is the younger, fresher expression of the same world-class Northern Italian terroir that gives us the highly-concentrated dense Amarone wines. In fact, Valpolicella Ripasso is often referred to as Baby Amarone; it never disappoints and always succeeds in making one look like a wine genius—especially when people note the modest price. 
Deep ruby in color, the bouquet recalls red fruit, chocolate and spice, confirmed on a silky, well-balanced, structured palate characterized by appealing roundness, sweet tannins and unique elegance.
A very versatile wine, it makes a fine companion for meat and cheese. 

The Speri Ripasso Valpolicella Classico Superiore is a sensational customer favorite, and we hope you like it just as much.

Inventory Last Updated: Nov 29, 2023