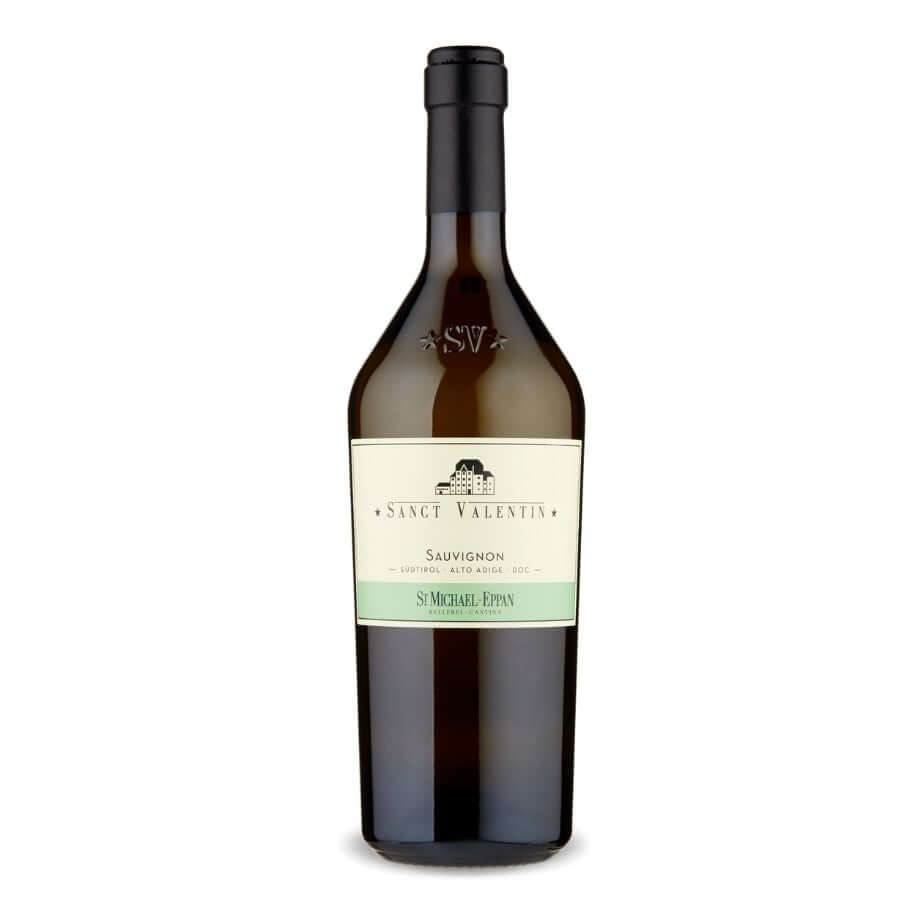 St. Michele Appiano Sanct Valentin Sauvignon comes from North Italy's famous wine region of Alto Adige.
In 1989 St. Michele Appiano started producing its most famous white wine and for over 30 years the Sanct Valentin Sauvignon has flourished in selected vineyards in the excellent growing conditions at the foot of the Mendel Massif to produce a high profile wine. Characterised by alluring fruit, excellent minerality and persistence. Not only is it the most important wine of the Sanct Valentin line, but also one of Italy's most award-winning whites.
Yellow-green with dense nose of yellow fruit, gooseberry, elderflower and ripe redcurrant. On the palate it has a crisp acidity, smooth body and an elegant fullness with a seductive fruit and excellent minerality and persistence. Alcohol content of 14%.
The St. Michele Appiano Sanct Valentin Sauvignon destined to impress, and priced at only $77, for a limited time.

Inventory Last Updated: Sep 23, 2023