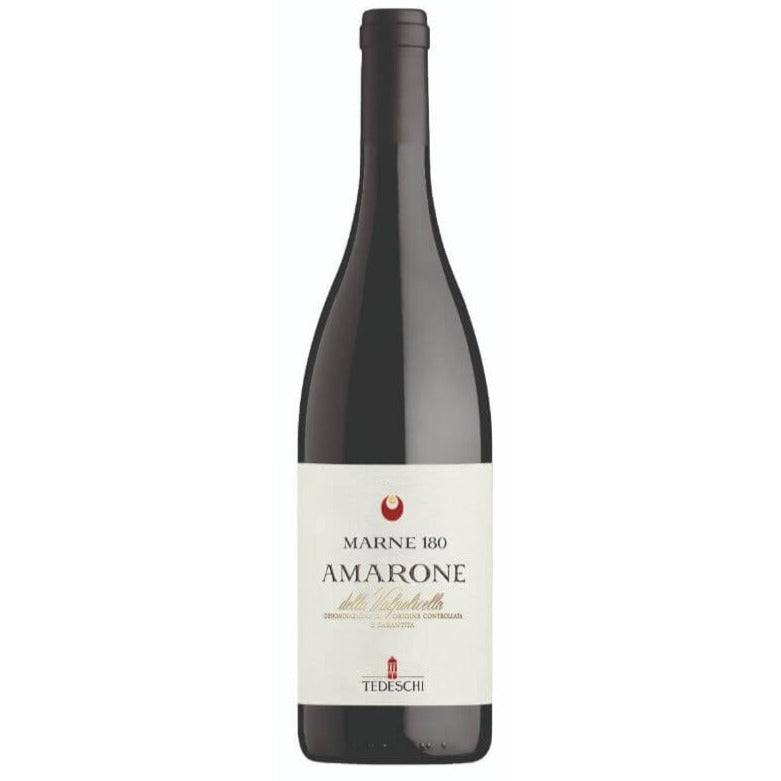 Tedeschi Amarone della Valpolicella DOCG Marne 180 is made from grapes harvested in various vineyards located on hills in the Valpolicella area (Mezzane and Tregnago hills). Different sources and different grape varieties are important to obtain a well-balanced wine with the fine structure that only a few single areas in the Valpolicella zone can provide.

The wine gets its name, Marne 180 from the variety of soil (marne means the variety of soil) on which the vineyards are planted; 180 are the degrees of exposure of our vineyards, from south-west to south-east. It is made from a blend of Corvina, Corvinone, Rondinella, Rossignola Oseleta, Negrara and Dindarella.
The wine has notes of vanilla and ethereal airs depending on the period of aging in the barrel; notes of sweet fruits such as currants, blueberries, cherries depending on the varieties of grapes. Wine with a velvety, raisiny character combined with the structure and typical stylish bitterness to give it good balance. It has an enduring and persistent flavour.
The Tedeschi Amarone della Valpolicella DOCG Marne 180 is evocative, to say the least, but that's why you're drawn to it in the first place.

Inventory Last Updated: Nov 29, 2023