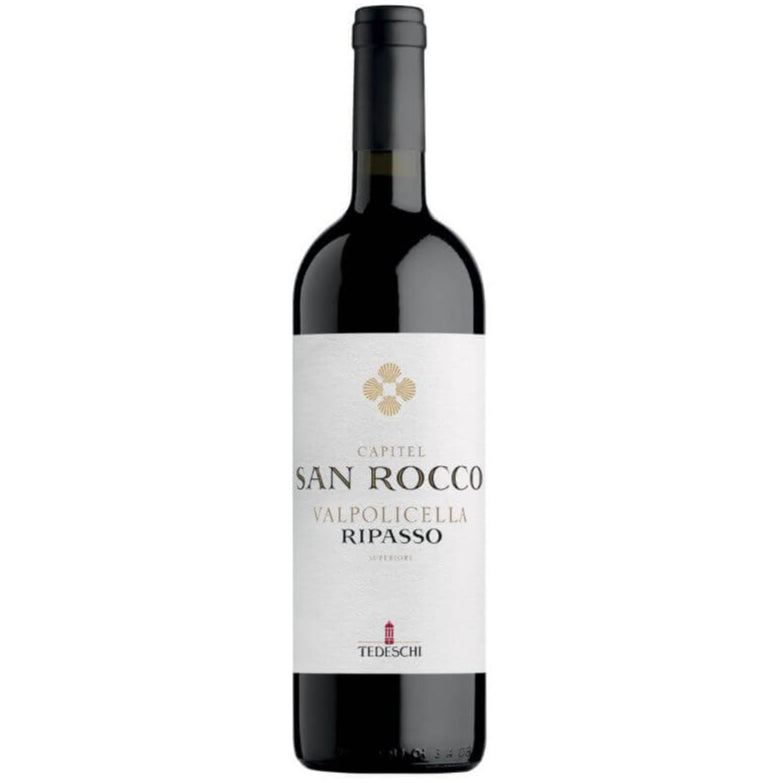 Tedeschi  Valpolicella Superiore Ripasso Capitel San Rocco is produced with grapes selected in the Marne bianche vineyard in Maternigo estate. The wine is obtained according to the ancient technique of Ripasso, in other words, through the refermentation of one part of Valpolicella wine produced in October with another in March of Amarone and Recioto.
This is an elegant wine that is complex and reflects the style of the family. It is round, but dry, and is a great protagonist of the territory that expresses its worth full heartedly. It is suitable for aging and for food pairings.
The wine is fruity, well-balanced and well-structured. Alcohol and acidity are in good harmony. The wine is warm and round. The after taste confirms the character of the bouquet. This wine has a long-lasting and persistent flavor.
The Tedeschi Valpolicella Ripasso is evocative, to say the least, but that's why you're drawn to it in the first place.

Inventory Last Updated: Nov 29, 2023