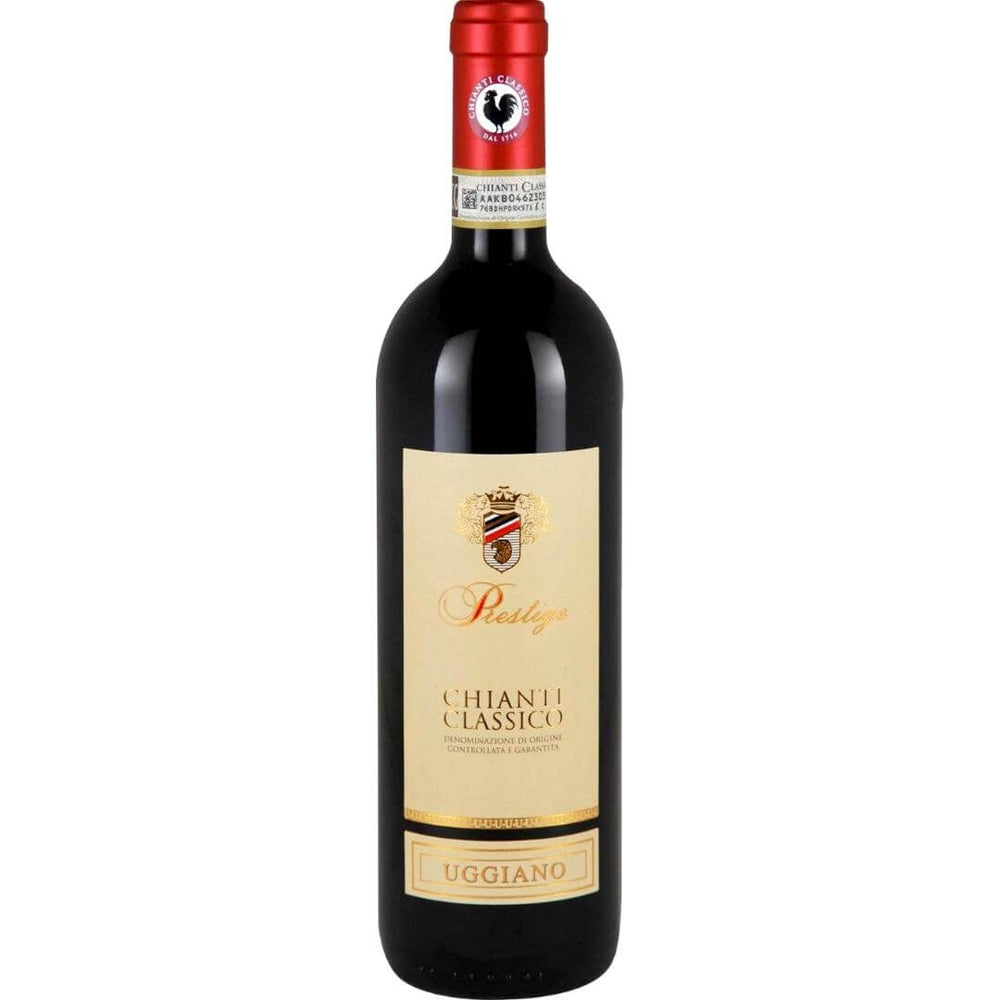 Ruby red, red fruit bouquet, and a balanced palate featuring red cherry, spices, and a hint of tobacco.
Uggiano is a family-owned winery based in Italy's Tuscany region, with a history that spans over three centuries. The estate is celebrated for its commitment to producing a wide range of wines that reflect the terroir and traditions of the region.
The winery's vineyards, located in the heart of Tuscany, are planted with grape varieties like Sangiovese, Cabernet Sauvignon, and Merlot. Uggiano's dedication to sustainable farming and modern winemaking techniques results in wines that are approachable, fruit-forward, and well-balanced.
Uggiano's wines have received numerous awards and recognition, underlining their commitment to quality and innovation. When you explore the wines of Uggiano, you're experiencing the rich history and passion of Tuscan winemaking.
The Uggiano Chianti Classico DOCG Prestige destined to impress, and priced at only $44, for a limited time.

Inventory Last Updated: Nov 29, 2023