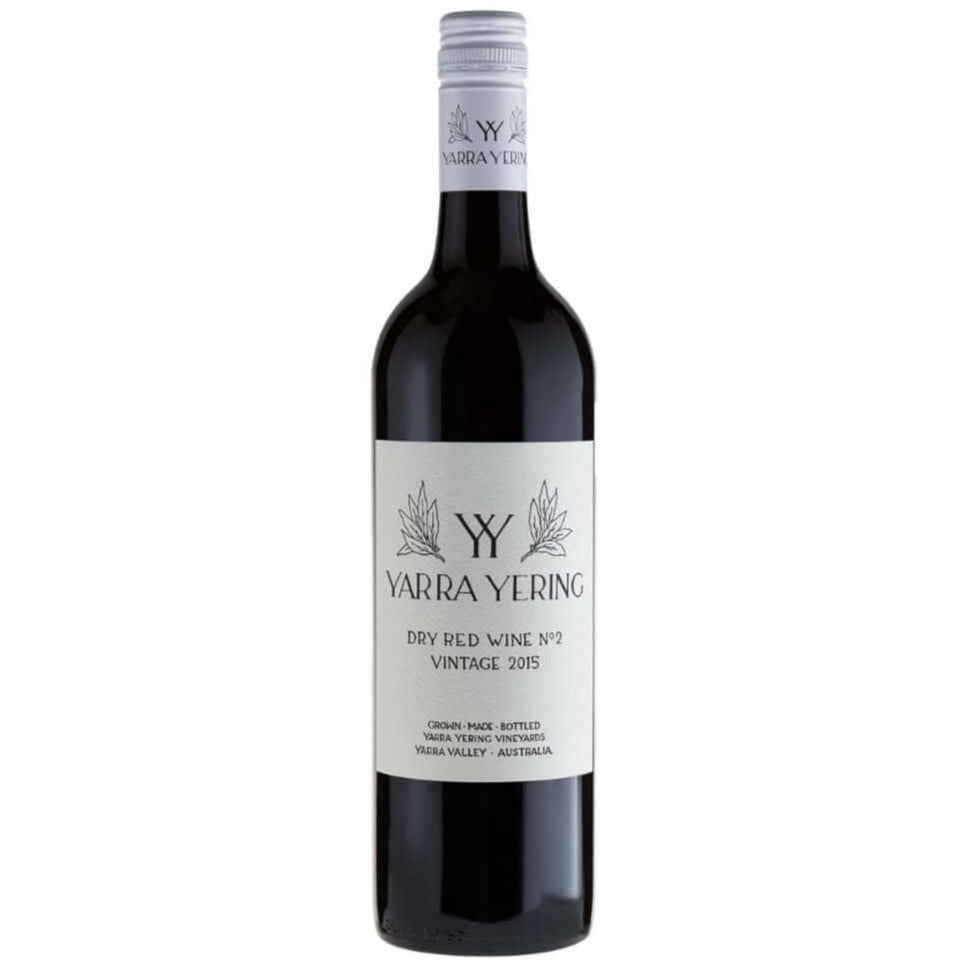 Yarra Yering Dry Red Wine No.2 2016 Screwcap has an intense perfume aroma, mixed berry fruits, floral notes and spice.
Its palate of primary fruit leads onto savoury graphite and white pepper underpinned by stalkiness and concentrated meatiness.
Yarra Yering is one of the oldest and most beautiful vineyards in Victoria's Yarra Valley with 28 hectares of vines located at the foot of the Warramate Hills. It was established in 1969 by Dr Bailey Carrodus, In 1973, Dr Carrodus released the first commercial vintage of wine from the Yarra Valley since 1923. The 1973 vintage saw production of the first vintage of Dry Red Wine No. 1 and Dry Red Wine No. 2. Yarra Yering quickly gained an international reputation for quality and individuality and paved the way for other Yarra Valley wineries.
The wines reflect this highly individual man, the site he chose so carefully, and the vagaries of the seasons in which they are produced. Today, Yarra Yering's Winemaker Sarah Crowe is honouring the tradition that Dr Carrodus started in 1969. She is focusing on giving individual blocks and varieties the time and attention they deserve to continue making high quality wine.
The Yarra Yering Dry Red Wine No.2 Screwcap is the yin, to your yang. You've found what you're looking for.

Inventory Last Updated: Nov 29, 2023