Tedeschi Valpolicella DOC Superiore is made from red grape varieties grown on the Moraine Hills in the heart of Valpolicella. This wine is made in a traditional Veronese manner: drying of the grape...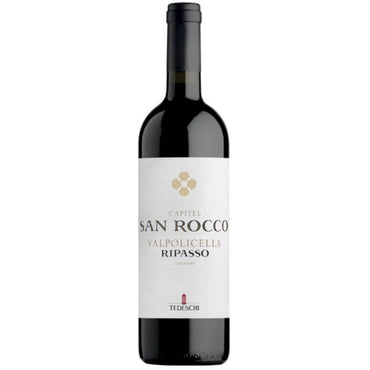 //curatedwines.sg/cdn/shop/products/TedeschiValpolicellaRipasso_1024x1024_de0117dc-e304-4999-bcab-cb131167ae08_1000x1000.jpg?v=1671679784
Tedeschi  Valpolicella Superiore Ripasso Capitel San Rocco is produced with grapes selected in the Marne bianche vineyard in Maternigo estate. The wine is obtained according to the ancient techniqu...